Is Trump's Travel Ban Legal? Elizabeth Warren Says 'Muslim Ban' Will Aid ISIS Recruitment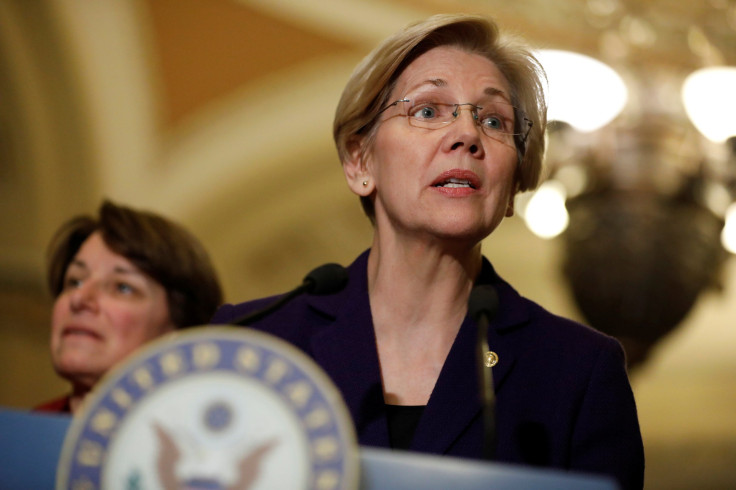 Sen. Elizabeth Warren, who has been a vocal critic of President Donald Trump, called him out on his "illegal Muslim ban" in a series of posts on her Twitter account Wednesday.
The president routinely takes to Twitter to allow his 26.5 million followers to learn about his decisions as the supreme commander. He has also routinely engaged in a number of fights with numerous public figures, most recently singer Snoop Dogg, and with the "fake news" media.
Read: Hawaii Judge Blocks The President's Revised Executive Order Restricting Travel
Sen. Warren has also launched a number of attacks on President Trump's policies, using Twitter as a platform, and tweeted a number of posts Wednesday after a federal judge blocked the president's revamped travel ban that puts restrictions on people from six Muslim-majority nations.
"Turns out, an illegal Muslim ban by another name is still an illegal Muslim ban. So the courts just blocked @realDonaldTrump's second one," Warren, who supported Hillary Clinton during the 2016 presidential election, said in her first tweet.
A Hawaii judge, less than 24 hour before the rules were slated to go into effect , put a restraining order on Trump's travel ban after hearing the Hawaii attorney general's testimony, which said the ban would hurt the state's Muslim community and its economic and social interests. Attorney General Doug Chin had also said that the ban went against Hawaiian customs and history.
Following the first restriction, a federal judge in Maryland also temporarily blocked the president's travel ban, which would shut down the country's refugee program for 120 days and bar citizens from six majority Muslim countries — Iran, Libya, Syria, Somalia, Sudan and Yemen — from entering the U.S.
".@realDonaldTrump, your Muslim ban is now 0 for 2 vs the Constitution. Stop fighting the rule of law and start fighting for all Americans," Warren wrote in another post on Twitter, hailing the judge's decision.
The Democratic senator reiterated her condemnation of the travel ban by adding that it will aid the Islamic State group (ISIS) in recruiting people for their actions of terrorism.
© Copyright IBTimes 2023. All rights reserved.