Truth About All Brad Pitt And Jennifer Aniston Birthday Party Rumors
The possibility of Brad Pitt and Jennifer Aniston getting back together again after the former's divorce from Angelina Jolie is such a popular topic that many rumors have been circulating about the two actors online. There had been many articles about the former couple after the "Friends" actress invited her ex to her 50th birthday, and many of these stories were simply not true.
One of the false stories about Pitt and Aniston suggested that the former crashed a pre-birthday party that was supposedly arranged by Ellen DeGeneres and Portia de Rossi at West Hollywood's Soho House, Gossip Cop reported. This rumor was debunked after Pitt's spokesperson confirmed that the incident never happened, and DeGeneres' rep also confirmed that the TV show host never planned a pre-birthday dinner in the first place.
As for the birthday party itself, there was a rumor that Pitt made a "heartfelt toast" to Aniston. But the "Moneyball" actor did not make a speech, and Entertainment Tonight also confirmed that he actually didn't stay for long at the party. He went to the party to support his ex, and the two did share a hug, but a source said that he spent most of the time chatting with George Clooney and Orlando Bloom.
Perhaps the most outlandish rumor about Pitt and Aniston was that the two got married at the latter's 50th birthday party. The "Friends" actress' spokesperson has already denied this claim.
Another rumor about Pitt and Aniston focused on how the two supposedly rekindled their past romance. According to this story, the two actors went on a romantic getaway after Aniston's birthday party. The truth is that the two actors hardly spent any time together at the birthday party, and one source told People that the "Friends" actress didn't pay any "special attention" to her ex.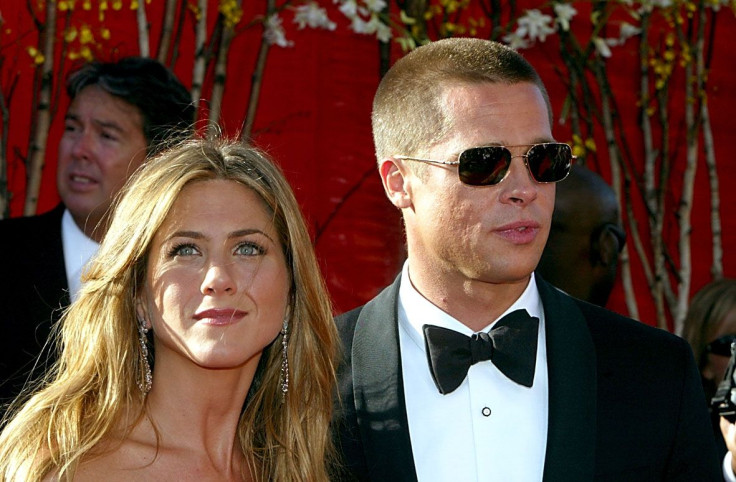 Pitt's dating life has also come under the lens after he split from Jolie. A false rumor about the actor suggested that he is dating Charlize Theron and that the latter felt "betrayed" after he went to Aniston's birthday party.
The truth is that Pitt isn't dating Theron, the actor's spokesperson has confirmed, so the question of her feeling "betrayed" doesn't make sense.
© Copyright IBTimes 2023. All rights reserved.