Truth About Irina Shayk Being 'Humiliated' By Bradley Cooper And Other Rumors
There have been many rumors about Bradley Cooper and his girlfriend, Irina Shayk. From Cooper's relationship with his "A Star Is Born" co-star Lady Gaga to him splitting from his girlfriend, a lot has been written about the actor, but many of these stories are untrue. Here's a look at some of the most outrageous stories about the actor that have been debunked.
According to Gossip Cop, a rumor about Cooper claimed that he and Shayk were ending their relationship because of the actor's friendship with Lady Gaga. The rumor stated that Shayk felt like a "third wheel" in the relationship and felt 'humiliated" by her boyfriend's friendship with his "A Star Is Born" co-star. The truth is that the two are still going strong, and the actor even thanked his girlfriend during his BAFTA award acceptance speech.
According to People, Cooper gave a shoutout to his girlfriend at the 2019 BAFTA Awards. He jokingly thanked her for putting up with him while he created the music for "A Star Is Born."
Another rumor from last month suggested that Cooper and his girlfriend were fighting because the actor refused to get married. Shayk, according to the rumor, gave Cooper an ultimatum to either get married or break up with her. But while stories about them have suggested that they are having relationship troubles, the two celebrities were spotted having a romantic dinner together to celebrate Valentine's Day.
Back in December, a rumor suggested that Cooper was breaking up with Shayk because she didn't attend American Cinematheque Awards to support him. This rumor was debunked when just a few days later, the actor showed up at the Versace fashion show to support his girlfriend.
There have been some rumors about Cooper and Shayk getting married after the model was spotted wearing an emerald ring. A rumor went to the extent of claiming that the two were about to split because the actor was angry his girlfriend didn't wear that ring while attending a red carpet event. However, the couple has been spotted on a few occasions after this report came out, and the model was not seen wearing her ring.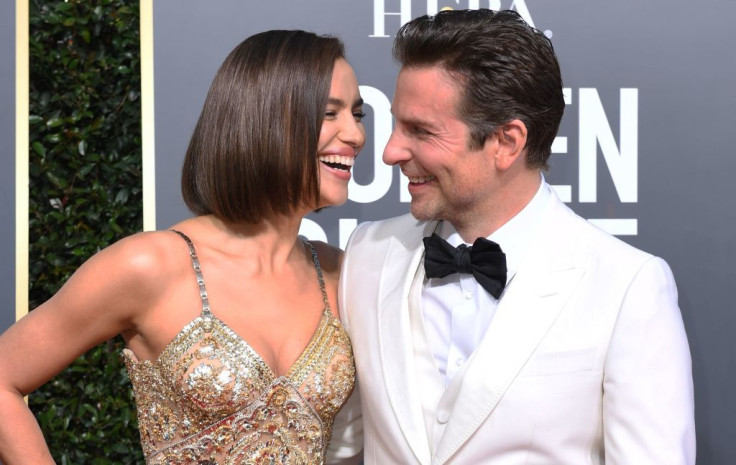 Another rumor in October claimed that Cooper was breaking up with Shayk to be with Gaga. It has been a few months since that report came out, and Cooper's relationship with his girlfriend is still going strong.
Cooper and Shayk have been very private about their relationship. According to People, the two celebrities attended the British Academy Film Awards in London, but they didn't pose for photographs together.
© Copyright IBTimes 2022. All rights reserved.
FOLLOW MORE IBT NEWS ON THE BELOW CHANNELS