Truth About Jennifer Aniston, Brad Pitt Visiting Mexico To Adopt A Baby
KEY POINTS
Jennifer Aniston and Brad Pitt reportedly traveled to Mexico to adopt a baby
Jennifer Aniston is reportedly sponsoring an orphanage in Tijuana
Jennifer Aniston admitted that she has always wanted to have children
Jennifer Aniston and Brad Pitt are reportedly not just dating but are considering adoption, too.
Earlier this year, both Aniston and Pitt were spotted in Mexico. They were reportedly in the country over the New Year's period, New Idea reported.
The source said Aniston traveled to the south border with a group of close friends including producer Will Speck and comedian Jimmy Kimmel. Meanwhile, the "Ad Astra" actor reportedly traveled alone and was spotted leaving the town of Puerto Vallarta via a private jet.
It was believed that Aniston visited an orphanage in Tijuana named Casa Hogar Sion because she has been supporting it for years as a donor. So, if Pitt and Aniston wanted to adopt a child, it is the best place to look for one.
"Jen is a huge fan of this particular orphanage and the work they do there to help impoverished kids who don't have home," a source said.
"She is the main donor, but it was something both she and Brad were believed to be quietly involved with even before their divorce. if they do wind up officially getting back together and adopting a baby, this would be the perfect place for them to adopt [from]."
Aniston didn't hide her interest in having a baby at 51. In a recent interview with her close pal Sandra Bullock, the latter asked the "Murder Mystery" star what else she wanted to accomplish. Pitt's ex-wife gave a picture of herself at the beach with kids laughing and running around.
Aniston has been honest about her interest in having babies despite reports claiming that she didn't want to have a kid with Pitt. In fact, when she wrapped up her hit series "Friends" she said that she was looking forward to slowing down to spend time with Pitt who was filming "Mr. & Mrs. Smith" with Angelina Jolie at the time, so they could travel together and get pregnant. She was ready to start a family. However, shortly after that, Pitt and Aniston announced their separation.
"A man divorcing would never be accused of choosing career over children," Aniston said. "That really pissed me off. I've never in my life said I didn't want to have children. I did and I do and I will! The women that inspire me are the ones who have careers and children; why would I want to limit myself? I've always wanted to have children, and I would never give up that experience for a career. I want to have it all."
However, one should still take the report about the exes adopting a baby together because in the first place, they are not back together. Also, a source told Us Weekly that Aniston has already forgiven Pitt, but she is no longer interested in him in a romantic sense.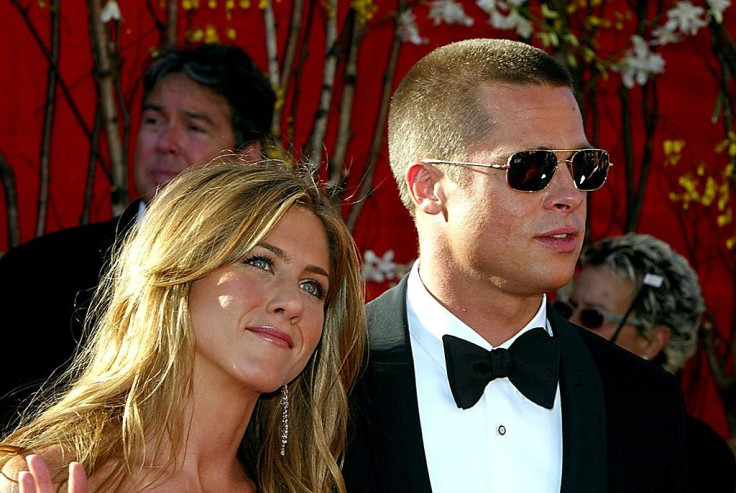 © Copyright IBTimes 2023. All rights reserved.