Truth About Jennifer Aniston Falling Apart Amid Midlife Crisis, Brad Pitt Rumors
Jennifer Aniston is allegedly falling apart amid midlife crisis and Brad Pitt reconciliation rumors.
NW published a story claiming that the "Murder Mystery" actress is having a midlife crisis due to the results of stress and aging. The 50-year-old star is reportedly worried about looking old in the planned "Friends" reunion on HBO Max.
"Jen would never get anything extreme or drastic done – she's a firm believer in getting little nips and tucks here and there that, no one really notices," the source said.
"But high-definition TV is a whole new thing for her. The pressure of always looking her best and putting on a brave face seems to be getting too much for Jen."
The unnamed source went on and added that Aniston was bedridden a lot of the time and no one could figure out what was medically wrong with the "Dumplin" star. It was believed that it was due to pure exhaustion which was super concerning.
The source added that Aniston couldn't stand looking at herself without make-up. The actress was allegedly convinced that she looks like a haggard 60-year-old.
However, fans should take those reports with a grain of salt. Aniston has been sharing snaps of herself on Instagram and she looks fine. In one photo a few weeks ago, she is seen strolling with her pet dog. Also, Aniston said in her cover story for InStyle's October 2019 issue that she doesn't "feel any different" after turning 50 years old.
"Fifty was the first time I thought, 'Well, that number,'" Aniston said. "I don't know what it is because I don't feel any different. Things aren't shutting down in any way. I feel physically incredible. So it's weird that it's all of a sudden getting telegraphed in a way that's like, 'You look amazing for your age.' I think we need to establish some etiquette around that dialogue and verbiage."
The report about Aniston facing midlife crisis also comes amid rumors that Pitt is trying to win her back. The "Ad Astra" star allegedly gifted the actress his former Hollywood Hills home in hopes of rekindling their romance since it holds fond memories of their early courtship days.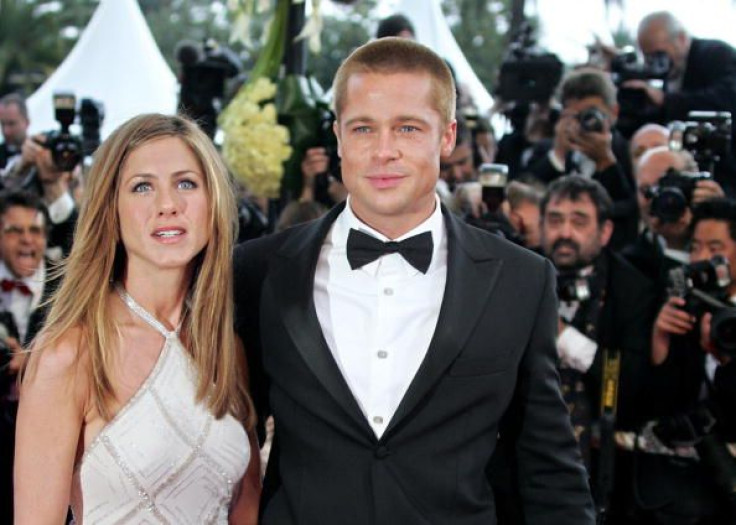 © Copyright IBTimes 2023. All rights reserved.