Truth About Rumors Jennifer Garner, Ben Affleck's Kids Don't Expect Special Treatment
KEY POINTS
Ben Affleck and Jennifer Garner's kids don't expect special treatment
The former couple's kids are reportedly very grounded
Jennifer Garner doesn't want her daughter to join Instagram
Jennifer Garner and Ben Affleck have been blessed with three children together, Violet, 14, Seraphina, 11, and Samuel, 7.
According to In Touch Weekly, the former couple's kids do not expect any special treatment because their parents are famous. Even though Violet, Seraphina, and Samuel are well aware that they come from a famous family, they don't let this come to their heads.
"Jen treats them to toys, computer games, and their favorite sports clothes from time to time, but she doesn't overly spoil them. Knowing Jen, it would be her worst nightmare for her kids to grow up being Hollywood brats. And thanks to her fantastic parenting, they're the total opposite," the source said.
A second source told the tabloid that Garner and Affleck are very honest about their relationship and their kids are aware of the unique setup that their family has, and it keeps them grounded.
But as fascinating as the revelations may sound, they should still be taken with a grain of salt. Garner and Affleck are very open up about their relationship and their work, and they also share some anecdotes about their kids every now and then.
However, the former couple doesn't divulge such personal details about their kids. In fact, Garner has vowed to keep her children off of social media even though Violet has already asked if she could have Instagram.
During her interview on "Next Question With Katie Couric," the "13 Going On 30" star explained why she doesn't want her kids to have social media accounts.
"Without even having parents who are well-known, I worry about all kids having to deal with this new pressure . My daughter is at an all-girl school, and it's such a huge problem, and she'll occasionally talk to me about getting Instagram, and I can see why, because I'm on there (Instagram). It's something kind of fun that I do, and I am modeling the opposite of what I want for her to do. How often is that in parenting?" she said.
During a recent interview with People, Affleck also revealed that Violet has been teasing him over his use of emojis. However, he and Garner have never shared anything deeply personal about their kids.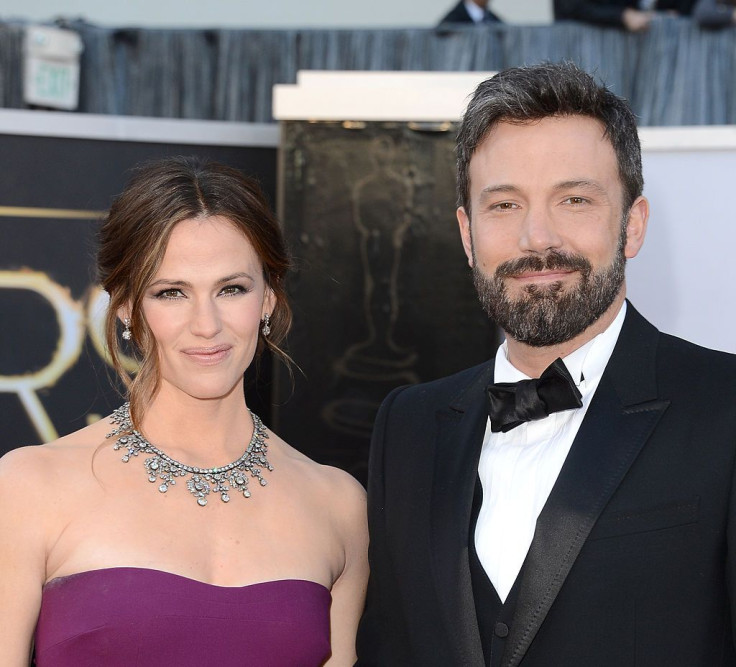 © Copyright IBTimes 2023. All rights reserved.