TSX ends volatile year with a rally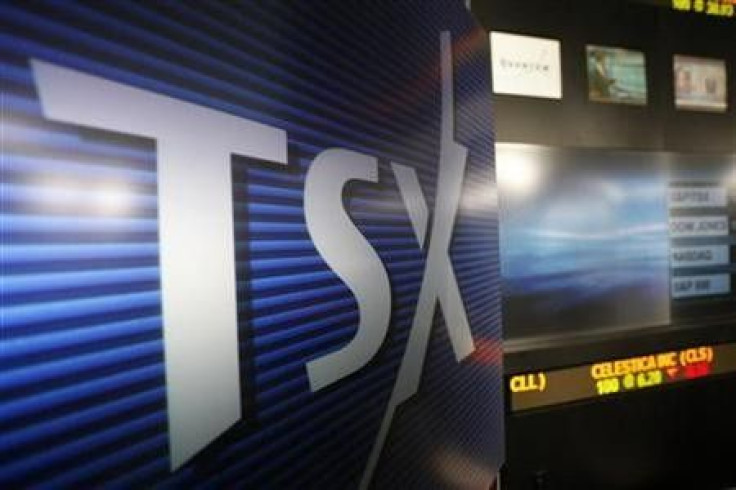 Toronto's main stock index closed higher on Friday, the last trading day of the year, as financial and resource shares rallied on signs the U.S. economy was recovering, but the jump was not enough to avert the market's first year-on-year decline since 2008.
The resources-heavy index ended more than 11 percent down on the year and 17 percent off the peak of 14,329.49 it hit in March, hurt by the euro zone debt crisis and a slowdown in top metals consumer China.
Base metal miners were the worst-hit shares, falling 27 percent in 2011 as copper prices tumbled more than 20 percent to record their first year-on-year decline in three years.
I think people got too exuberant about commodity stocks, said Barry Schwartz, vice president and portfolio manager at Baskin Financial Services. When copper was well over $4 a pound, oil at $100 a barrel, you have to take a big leap of faith in thinking they're going to go much higher.
On Friday, metals miners reversed their downward trend, gaining more than 1 percent as copper rallied as signs of growth in the U.S. economy offset worries about the euro zone and encouraged investors to increase bets on riskier assets.
Copper's year-end gain was good news for miner First Quantum Minerals (FM.TO: Quote), which climbed 3.7 percent to C$20.05.
Friday's rally in metals defied Chinese manufacturing data that showed the country's factory sector shrank again in December as demand at home and abroad slackened, a purchasing managers' survey showed on Friday.
I think people realize that China is going to slow because their largest market is the European Union and everybody is well aware of what's going on in that mess, said John Kinsey, portfolio manager at Caldwell Securities Ltd.
Financial stocks, down more than 7 percent on the year, were also up more than 1 percent on Friday. Toronto-Dominion Bank (TD.TO: Quote) was up 1.4 percent at C$76.29, and Royal Bank of Canada (RY.TO:Quote) rose 1 percent to C$51.98.
The Toronto Stock Exchange's S&P/TSX composite index .GSPTSE closed 113.39 points, or 1 percent, higher at 11,955.09 on Friday, its highest level since December 13.
Despite the end-of-the-year rally the index was still down 2 percent in December.
The TSX has recently drawn strength from a brightening U.S. economic outlook. Data on Thursday showed the four-week moving average for U.S. jobless claims fell to its lowest point since mid-2008, while regional factory figures showed the economy gaining ground as the year ended.
Investors hope a firming U.S. economy can help counter the negative effects of Europe's intractable debt crisis. Italian bonds were steady on Friday after the European Central Bank stepped into the secondary market on Thursday to stabilize yields in the wake of a disappointing bond auction. Spanish yields were also flat ahead of the unveiling of the new government's austerity plans.
Economically the main focus is Europe and this sovereign debt stuff and they've really got to come to grips with this, and until they do you're going to get this continuing volatility, Kinsey said. If the EU can get their ducks in a row that will be good for the economy worldwide.
Energy shares were up as supply problems helped lift the price of global benchmark Brent crude by 13 percent on the year to average nearly $111 a barrel for 2011, eclipsing the previous year-average record of nearly $100 struck in 2008 and marking the third year of annual gains.
Canadian Natural Resources (CNQ.TO: Quote) rose 1.8 percent to
© Copyright Thomson Reuters 2023. All rights reserved.