TuneIn Adds NBA Games To Its Premium Audio-Streaming Package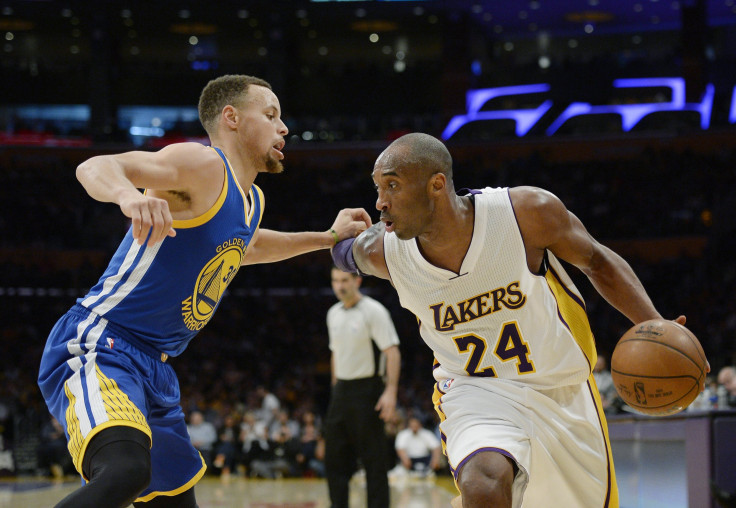 One of the biggest on-demand audio providers just added the world's most digitally dominant sports league to its premium tier.
TuneIn announced a partnership with the NBA Monday that will allow the on-demand audio provider to carry all its games. The streaming audio-content service, which claims 60 million monthly active users, will also create an array of original content, including shows dedicated to fantasy basketball and a live station that offers a mix of original content and NBA TV programs 24/7.
"The combination of our platform with a global reach in 230 countries and territories and the NBA's international fan base makes this a perfect fit," TuneIn's chief content officer, Kevin Straley, said in a statement Monday.
The official rollout begins Monday for subscribers living outside the United States, Canada and China. Subscribers in those three countries will have full access to all the games beginning this coming fall, with the start of the 2016-17 NBA season. Listeners will also be able to hear replays of any team's 10 most recently played games.
The deal makes the NBA the latest major American sports league to join TuneIn's premium bundle, a sprawling, cable TV-esque package that also includes more than 40,000 audio books sourced from Findaway, thousands of podcasts and other radio channels. In the sports department, TuneIn already offers live listens to Major League Baseball, NFL and NHL games. Subscribers also have access to college basketball games and Barclays Premier League matches.
The NBA's games are already widely available digitally. A number of radio stations that have broadcast deals with their local teams make streams of their broadcasts available online, and most of the NBA's nationally televised games, along with the bulk of the NBA playoffs including the conference finals and the finals, are broadcast on ESPN Audio. Those games will continue to be on ESPN's airwaves, as well as on Apple Music, which offers streams of ESPN Radio, among others.
Yet TuneIn's deal, essentially the auditory equivalent of NBA League Pass, its own on-demand video suscription package, is far more extensive. A league spokesman confirmed that TuneIn's deal is the most extensive international deal available, offering more games than anyone else.
TuneIn is not the only on-demand audio provider that's busy grabbing at ways to broaden its content offerings. Deezer, the French on-demand streaming music service that now simply bills itself as an audio content company, added Bundesliga and Barclays Premier League games to its own premium offering back in October. Rdio, before it closed its doors, had begun making it possible for users to listen to the programming available on any Cumulus Radio station.
And while Spotify does not yet offer live broadcasts of games, it now offers video content such as recaps and highlights from a number of sources, including ESPN.
An earlier version of this article incorrectly identified the company that TuneIn sources its audiobooks from.
© Copyright IBTimes 2022. All rights reserved.
FOLLOW MORE IBT NEWS ON THE BELOW CHANNELS