Turbulence Injures 20 on Lufthansa & JetBlue Flights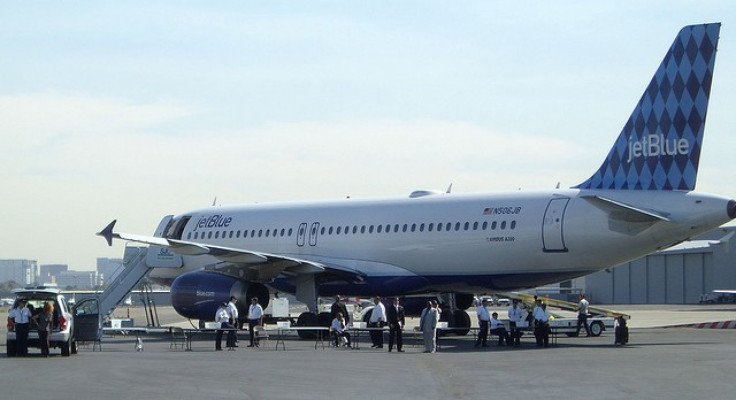 Extreme turbulence injured at least 20 people on two separate flights headed into Boston's Logan International Airport late Sunday, according to airport and airline officials.
The first of the incidents involved a Boston-bound JetBlue flight from San Juan, Puerto Rico. Nine people on JetBlue Flight 852 reported being hurt, citing neck and back injuries, according to Massport spokesman Phil Orlandella.
Another passenger was reportedly burned by hot coffee that spilled during the incident.
When the Airbus A-319 landed in Boston at 9:57 p.m., it was met by Massport Fire Rescue and Boston emergency medical staff, who offered assistance.
The severe turbulence reportedly lasted several seconds and occurred off the coast of Virginia, according to JetBlue.
The crew reported, due to turbulence, there were some injuries on the plane - it turned out to be nine people, Orlandella said in a statement. All refused transportation to hospitals and will be going to doctors on their own.
The second case occurred about 90 minutes later as severe turbulence forced Lufthansa Flight 429 to divert to Boston. The plane, originally scheduled to fly from Charlotte, North Carolina to Munich, Germany, landed at Logan International Airport with at least 11 people reporting injuries, according to Orlandella.
The Airbus A340-600 landed nearly an hour-and-a-half after the JetBlue flight at around 11:37 p.m., according to Lufthansa spokeswoman Christina Semmel.
Because of turbulence, the flight did land in Boston. The flight crew decided to do that as a precautionary measure, Semmel said in a statement.
Two passengers were sent to hospitals from the airport while several of the others chose to continue flying to Munich when the plane departed from Logan at 1:00 a.m.
© Copyright IBTimes 2023. All rights reserved.