TV Shows Ending In 2015: Say Goodbye To These 12 Shows Airing Their Series Finales In The New Year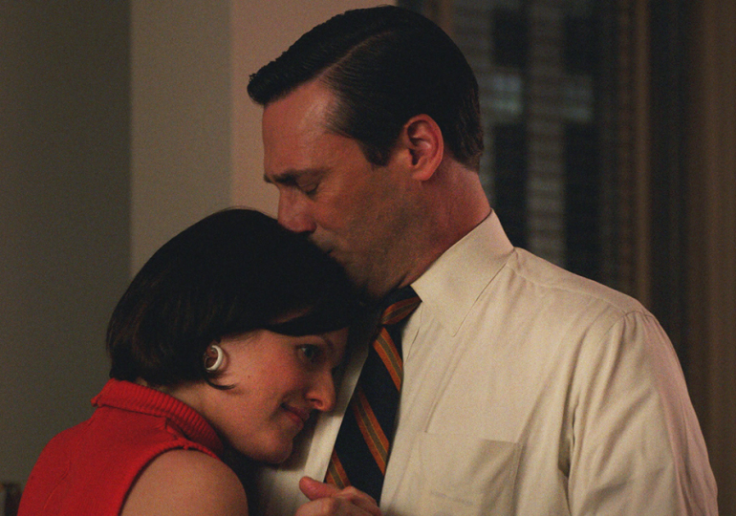 Saying goodbye is hard, especially when the farewell you're bidding is to your favorite TV show. That's why television lovers should brace themselves for an emotionally tough New Year. According to reports, fans will be doing more than their fair share of waving so long to a number of television series that are ending in 2015. Check out the beloved, long-running TV shows below that are airing their final episodes below.
1. "Parks and Recreation" (TBA)
Goodbye, Pawnee! The hit NBC series will be wrapping up its seventh and final season in 2015 with a 13-episode final installment. What we know about the concluding season thus far is that "Parks and Rec" will kick off on a futuristic note as the premiere episode, set to air Tuesday, Jan. 13, takes place in the year 2017.
2. "Mad Men" (TBA)
Are you ready to be entertained? Because according to Matthew Weiner, showrunner of the AMC drama, that's exactly what viewers can anticipate from the final season of the series. "We don't want to punch them in the face," Weiner explained to Deadline of the method behind his madness of how he wanted to conclude the period drama. "We want them to walk away changed or better or at least entertained by it. That's all I can say." Part II of Season 7 will air in the spring of 2015.
3. "Parenthood" (Thursday, Jan. 29)
The six-season NBC series will be airing its series finale, "May God Bless and Keep You Always," on Thursday, Jan. 29 in 2015.
4. "Glee" (TBA)
The Fox musical comedy will be belting out a final tune when the 13-episode sixth season airs its final installment, which will premiere Friday, Jan. 9. The premiere episode, "Loser Like Me," will be two hours long, beginning an hour earlier than the regular scheduled 9 p.m. EST time slot.
5. "American Horror Story: Freak Show" (Wednesday, Jan. 21)
The FX miniseries will be concluding its fourth installment on Wednesday, Jan 21. The series finale of "Freak Show," titled "Curtain Call," will feature a guest appearance from David Burtka, who allegedly has a "sexy storyline" with Jessica Lange's character Elsa Mars. But don't fret, "American Horror Story" isn't gone for good. While "Freak Show" might be over, the anthology series will return to the network in the fall for a fifth installment.
6. "Justified" (Tuesday, April 14)
The FX series, which was renewed for a sixth and final season in January 2014, will kick off its 13-episode season on Tuesday, Jan. 20 with "Fate's Right Hand."
7. "The Mentalist" (Wednesday, Feb. 18)
After seven long seasons, the hit CBS crime drama will finally be closing its last case when "The Mentalist" airs its series finale in February 2015. The last episode, "White Orchids," is directed by Chris Long and written by Bruno Heller, Tom Szentgyorgyi and Jordan Harper.
8. "Two and a Half Men" (Thursday, Feb. 19)
It's time to say so long to the longest-running live-action sitcom on TV. The 12-season CBS TV series, "Two and a Half Men," will be airing its one-hour series finale in February 2015.
9. "Perception" (TBA)"
The TNT crime drama was canceled in November after three seasons. However, the remaining episodes of the Kenneth Biller and Mike Sussman-created series will air in February 2015.
10. "Late Show with David Letterman" (Wednesday, May 20)
It's lights out for David Letterman. The iconic late-night television host, who became the longest running late-night talk show host in 2013, announced his retirement from the CBS show in 2014. Letterman will be succeeded by Comedy Central king Stephen Colbert following the host's final episode this spring.
11. "Cougar Town" (TBA)
"Cougar Town" survived a Season 3 cancellation, a network switch and many hangovers. After six seasons, however, the TBS comedy will be concluding the Bill Lawrence and Kevin Biegel-created series in 2015. A 13-episode final season was ordered for the series, which is set to premiere on Tuesday, Jan. 6.
12. "Hot in Cleveland" (TBA)
The six-season sitcom on TV Land will be extinguishing its final storyline when the series finale of the show airs in 2015. The 22-episode season kicked off in the fall with the premiere episode, "Comfort and Joy."
Which one of your favorite shows is ending in 2015? Sound off in the comments section below what TV series you're sad to see conclude come the new year.
Correction: It was originally stated that "Glee" would have a 22-episode final season. However, the last season was trimmed to consist of 13 episodes.
© Copyright IBTimes 2023. All rights reserved.
FOLLOW MORE IBT NEWS ON THE BELOW CHANNELS