Tweet Mocking First Lady Jill Biden On Abortion Leads To Three Star General's Suspension
The army suspended retired three-star general Lt. Gen. Gary Volesky's contract after a tweet attributed to him appeared to mock First Lady Jill Biden's stance on abortion.
Volesky, who had a contract with the military to advise active-duty officers including staff and students, is also under investigation. On the day the Supreme Court overturned Roe v. Wade, the First Lady took to Twitter on her @FLOTUS account to condemn the ruling.
According to a report from USA Today, a tweet from an account under Volesky's name read "glad to see you finally know what a woman is." Many interpreted the tweet as both an attack on abortion rights and the transgender community, which both Jill and Joe Biden are vocal supporters of.
Lt. Gen. Theodore Martin announced Volesky's suspension and an investigation into whether the tweet violated decorum rules for retired military officers. Typically, the military stays away from partisan politics, so that makes Volesky's tweet unusual.
However, it appears the account in question attributed to Volesky deleted all tweets from Aug. 14, 2019, onward. Volesky earned a silver star while serving in Iraq and was a top army spokesperson before retiring.
While in Iraq, he was in charge of ground forces, including the famed 101st Airborne Division. The group is most well known for its efforts during WWII, specifically the invasion of Normandy. He also served in Afghanistan and ultimately was in the military branch for 36 years.
Still, The Guardian noted this is not the first time Volesky tweeted something political. In response to a tweet from GOP Rep. Liz Cheney, R-Wyo., calling the Select Committee to Investigate the Jan. 6 Attack on the U.S. Capitol's work "above partisan politics."
The account associated with Volesky tweeted "this is all about partisan politics," in response.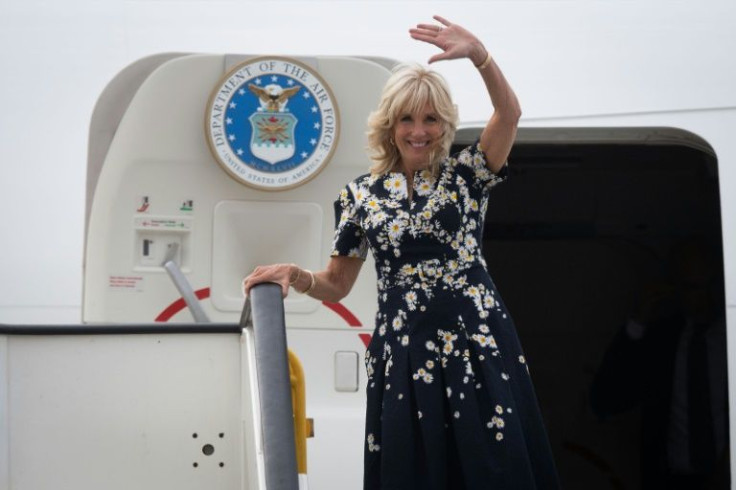 © Copyright IBTimes 2023. All rights reserved.