TWICE's Chaeyoung Once Ran Away During Her Trainee Years; Admits Being JYPE's 'Troublemaker'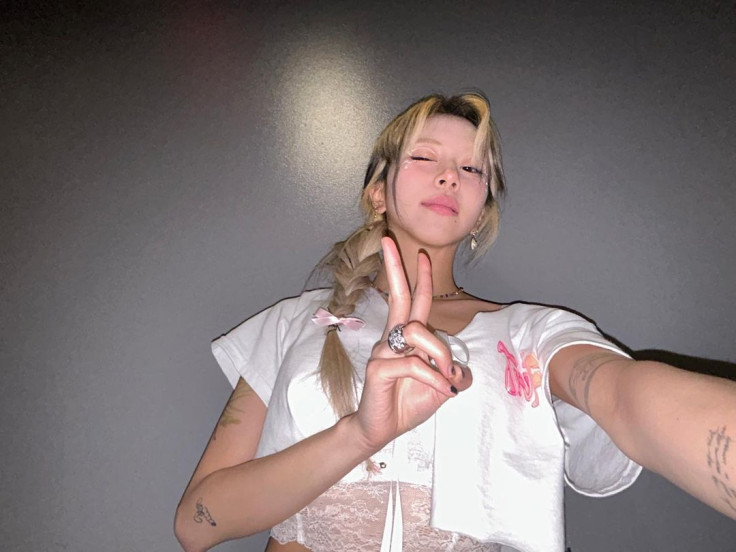 KEY POINTS
TWICE member Chaeyoung joined Jeon Somi for a round of "Yes or Hot"
Chaeyoung revealed that she once ran away from JYP and "ghosted" the company
Chaeyoung also bravely confessed that she was the "troublemaker" of JYP
TWICE member Chaeyoung reminisced on her younger years as a trainee under JYP Entertainment, surprisingly revealing that she once went off-grid and "ghosted" the company.
The 24-year-old South Korean artist joined her longtime friend Jeon Somi for a round of "Yes or Hot," where the two asked each other unfiltered questions about themselves. There, the pair could only answer the question with "Yes," but if they refused to answer, they would have to eat the spicy food served on the table.
Both artists started by recalling their trainee days, given that they have been close since middle school and trained together years before appearing on the survival show, "Sixteen."
Interestingly, the 22-year-old "Fast Forward" hitmaker immediately went in on the hard-hitting questions and asked Chaeyoung about the time she ran away from JYP. Somi said, "Chaeyoung, you've gone off the grid from the company before, right?" to which the latter answered, "Yes."
While Chaeyoung tried to recall the exact moment, Somi explained that it was during their trainee years and that the rapper "ghosted" everyone and just left the company. Their fellow trainees at the time had to look for Chaeyoung, and only one was able to successfully "catch" her. At a loss for words, Chaeyoung laughed as she listened to Somi, finally remembering.
The Canada-born singer then asked Chaeyoung why she ran away that day, to which she responded, "The day, it was the last day of the year. I [felt] like this in a small vocal room, empty and out of it, so I went out in secret."
She added that she remembered going to Han River — one of the most popular rivers and tourist spots in Seoul, South Korea.
"I think I just wanted to escape the building," Chaeyoung said.
Later in the game, during the second round, Somi and Chaeyoung started a speed round of questions. The former asked whether or not it was true that Chaeyoung was JYP's "troublemaker" and if she did cry in the bathroom because she had "no parts" in one of TWICE's songs. Chaeyoung answered both questions confidently with a "Yes."
Somi and Chaeyoung used to be trainees in JYP, and both fought for a coveted spot to debut as a member of the female pop group now named TWICE.
Chaeyoung successfully made her debut under the group alongside Momo, Jihyo, Sana, Nayeon, Tzuyu, Mina, Jeongyeon and Dahyun in 2015 and has since become one of the biggest third-generation female K-Pop groups in the world.
Somi, however, left JYP and joined another survival show: Mnet's "Produce 101." There, she won first place and earned a spot in the debut group, I.O.I. Because the group was only temporary, it disbanded in 2017. She then made her solo debut under YG Entertainment's sub-label, The Black Label, two years later.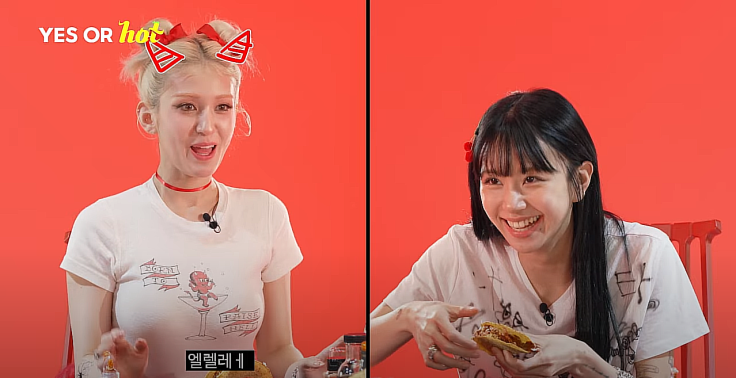 © Copyright IBTimes 2023. All rights reserved.