WATCH: Jeon Somi Hints At Having A Boyfriend; Reveals She Has 'Someone' To Marry During Game Of 'Yes Or Hot'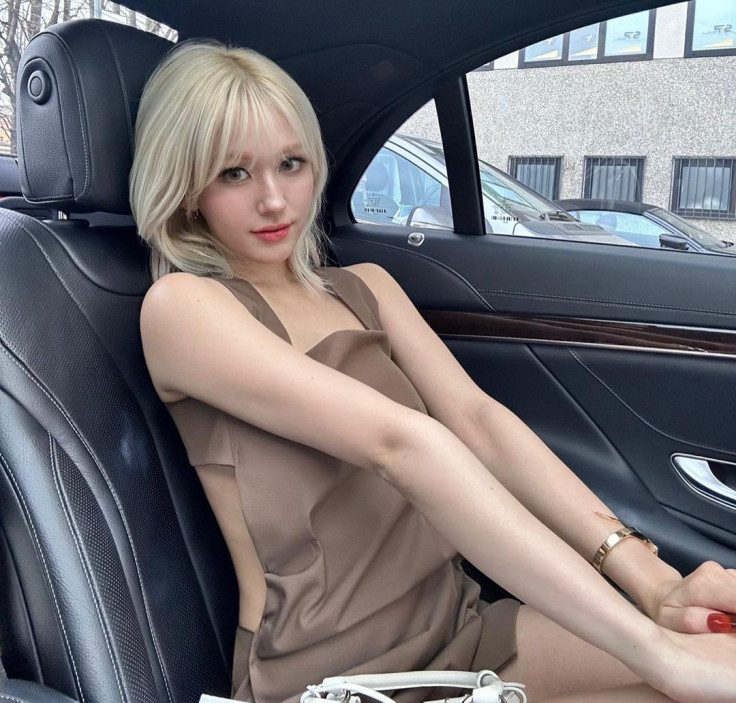 KEY POINTS
Jeon Somi and her longtime friend HyunA played a game of "Yes or Hot," asking each other interesting questions
HyunA asked Somi if there was someone she wanted to marry, to which the latter answered, "Yes"
Somi did not disclose the name of the mystery person or give further details about her relationship
Jeon Somi got candid about dating during a spicy round of "Yes or Hot," seemingly hinting that she is currently in a relationship.
During the first episode of the 22-year-old Canada-born singer's newest game show, which aired on TEO's official YouTube channel Thursday, she and her longtime friend HyunA — who is also a famous singer-songwriter in the K-Pop industry — brought their A-game to answer a series of burning hot questions. If the pair could not answer yes, they would have to eat the spicy food presented on the table.
Interestingly, when the 31-year-old former 4MINUTE member asked if Somi had a crush at the moment, the latter confidently answered, "Yes." HyunA then asked a much more difficult question excitedly, saying, "Do you have someone to marry?" The question came after HyunA mentioned that Somi has been vocal about getting married on national television.
The "Fast Forward" singer was shocked by the question but still answered "yes" instead of eating the spicy yangnyeom chicken. HyunA further questioned her friend if it was someone she and the public knew, to which Somi hesitantly answered, "Yeah."
But when HyunA asked the "nailing question," straightforwardly questioning who it was, Somi went silent for a moment and then grabbed the chicken to eat. It seemingly indicated that she did not want to reveal the mystery man.
Elsewhere in the "Yes or Hot" game, Somi also got back at HyunA for her challenging question. She surprisingly asked the latter if she was seeing someone at the moment, HyunA answered, "No," but Somi detected that it was a lie. So, HyunA candidly admitted that she was seeing "around three" people.
Since making her solo debut in 2019, Somi has kept most of her relationships under wraps. She would, however, discuss her dating experience during guest appearances on variety shows. Most recently, she was romantically linked to SEVENTEEN member Kim Mingyu, but it was never confirmed.
HyunA, for her part, used to be in a very public relationship with South Korean rapper Dawn. The ex-couple reportedly dated since 2016, but their relationship was only made public two years later. After six years together, HyunA and Dawn got engaged, but they amicably split after nine months.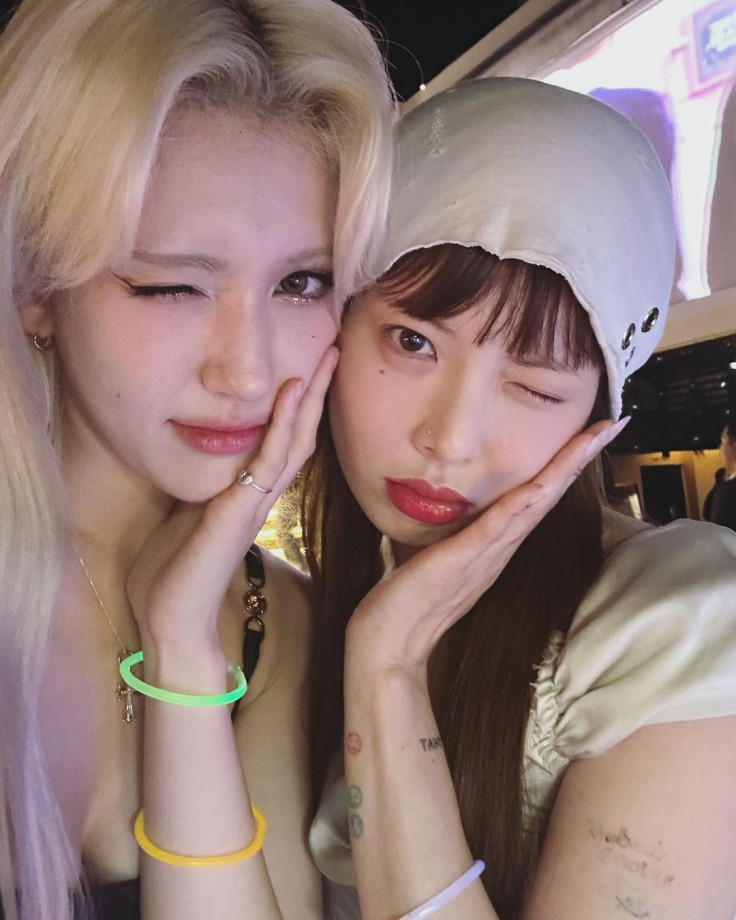 © Copyright IBTimes 2023. All rights reserved.