'Twilight: Breaking Dawn - Part 2' Final Poster Revealed, Check Out The Image Here [PHOTO]
Fans have been waiting for what seems like eternity to get their hands on a piece of the final installment of "The Twilight Saga," "Breaking Dawn -- Part 2." After a global countdown Summit has officially released the final one-sheet poster for the last film.
In an interesting marketing campaign for the movie, Summit entertainment decided to release portions of the final poster through international Twilight Facebook pages. On Monday at 1 p.m. PT, (8 a.m. Tuesday, New Zealand) section one of the poster was revealed on the "Twilight" Facebook page. Every four hours another section was revealed on a different Facebook page, continuing with "New Moon," "Eclipse," "Breaking Dawn," and then the Edward, Bella and Jacob Facebook pages. Finally at 9 a.m.on Tuesday PT, the sections were put together and the full poster was unveiled on the "The Twilight Saga" Facebook page.
The final poster shows Bella center, with Edward to the left and Jacob to the right. All three are charging towards what fans can assume would be their battle with the Volturi. Behind the trio are their allies, Jacob's wolf pack and different covens of vampires. Above the poster boasts the phrase, "The epic finale that will love forever."
"The Twilight Saga: Breaking Dawn -- Part 2" picks up with Bella as a new vampire following the birth of her and Edward's daughter, Renesmee. A vampire mistakes Renesmee as an eternal child though, forcing Edward and Bella to seek help from family and friends to protect their daughter from the Volturi. While in the book a battle doesn't end up breaking out, actor Kellan Lutz previously revealed to The Insider that "a little more flavor" has been added to the final installment.
"They're gonna love it," Lutz said of fans. "And [director Bill Condon] even told me that, stay for the credits -- there's a really special thing happening."
"Breaking Dawn -- Part 2" hits theaters on Nov. 16. Tickets for the midnight showing as well as "The Twilight Saga" marathon are currently on sale.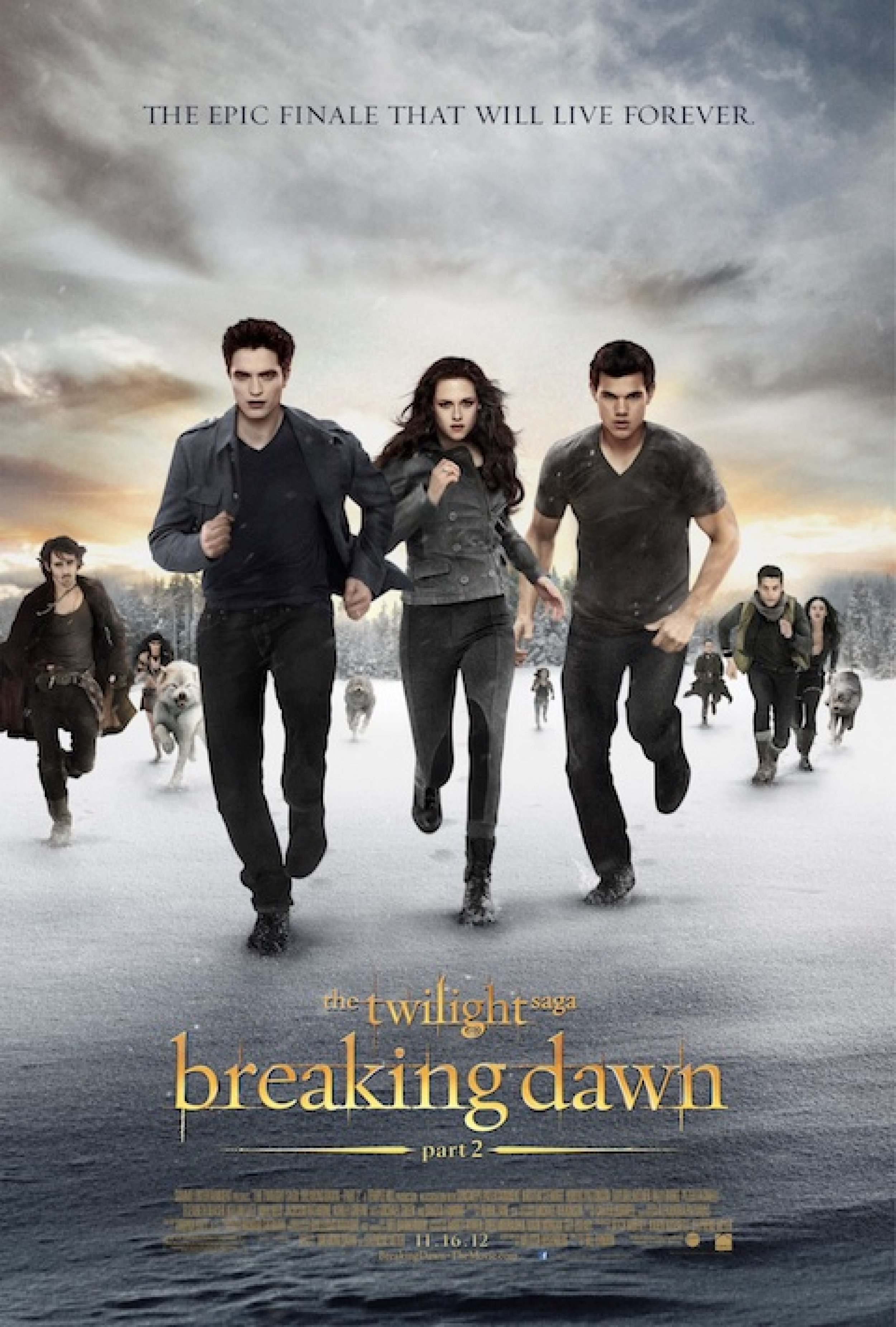 © Copyright IBTimes 2023. All rights reserved.