Twitter Defends Queen Elizabeth Amid Prince Harry COP26 Summit 'Snub' Claims
KEY POINTS
Queen Elizabeth II honored Prince Philip's great passion for the environment in her speech for the COP26 summit
She also highlighted Prince Charles' and Prince William's work but failed to mention Prince Harry
The Duke of Sussex is also a longtime supporter of environmental causes
Queen Elizabeth II couldn't make it to the COP26 United Nations Climate Change Conference in Glasgow, Scotland, but she recorded a speech for the event that has raised some eyebrows.
The 95-year-old monarch has been ordered to rest for two weeks by her doctors, so she recorded an address to the attendees of the COP26 summit Friday afternoon in the White Drawing room at Windsor Castle.
In her speech, which was shown during the opening reception Monday, the Queen honored her late husband Prince Philip's great passion for the environment and gave a special shoutout to her son Prince Charles and grandson Prince William.
"It is a source of great pride to me that the leading role my husband played in encouraging people to protect our fragile planet, lives on through the work of our eldest son Charles and his eldest son William," the Queen said in a video shared on the royal family's YouTube and Twitter accounts. "I could not be more proud of them."
She added, "Indeed, I have drawn great comfort and inspiration from the relentless enthusiasm of people of all ages – especially the young – in calling for everyone to play their part."
The Queen raised some eyebrows when she failed to mention her grandson Prince Harry, who is also a longtime supporter of environmental causes.
However, a number of royal fans and social media users came to the Queen's defense, saying that leaving out Prince Harry shouldn't be considered a snub as he no longer represents the monarchy. Some also noted that only Prince William and Prince Charles were in attendance, along with their respective wives, Kate Middleton and Camilla, Duchess of Cornwall.
"How can you snub someone who, 1. Isn't there 2. Had nothing to do with the project," one netizen wrote.
"It was not a snub. She was speaking to a particular event that Charles and William were attending," another person commented. "Harry should be thrown in for no apparent reason? He chose to leave, he no longer works for her, so he doesn't get included in these things where he isn't relevant."
"It's not a snub, she was just talking about the two heirs who were present at the reception, not everything has to be made into a huge drama," a third user wrote.
Some pointed out that Prince Harry wasn't the only member of the royal family whom the Queen didn't mention in her speech, while others noted that it is Prince Charles and Prince William who have been more active in launching or promoting environmental projects in recent months.
Last month, Prince William held the inaugural awards ceremony of his Earthshot Prize, which aims to find new ideas and technologies around the world to tackle climate change and Earth's most pressing challenges.
The prize will be awarded to five winners every year until 2030, and each winner will receive a grant worth 1 million pounds ($1.4 million) to develop and scale up their ideas.
Meanwhile, Prince Charles introduced back in January a corporate sustainability pact called Terra Carta, a project that is part of the Sustainable Market Initiative.
Terra Carta involves companies contributing $10 million toward sustainable investment and has received support from the CEOs of major corporations such as Bank of America, AstraZeneca, Unilever and BlackRock, Vanity Fair reported.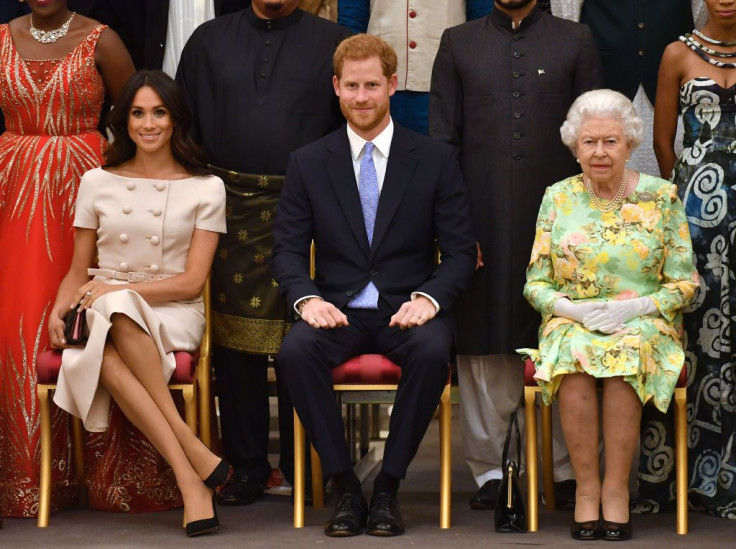 © Copyright IBTimes 2023. All rights reserved.