Twitter Reacts After Trump's Social Media Director Shares Hoax Hurricane Irma Video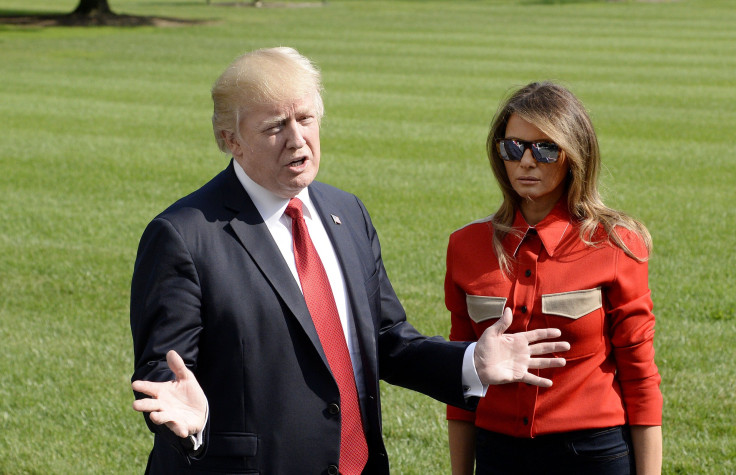 The White House Director of Social Media Dan Scavino Jr. tweeted a video to President Donald Trump and Vice President Mike Pence claiming that it showed the aftermath of Hurricane Irma on Miami International Airport. As it turns out, the video was actually recorded days before Hurricane Irma even made landfall in Florida and hence, could not have been of Miami airport.
The erroneous tweet was immediately deleted by Scavino, followed by an apology. "Thank you. It was among 100s of videos/pics I am receiving re: Irma from public. In trying to notify all, I shared - have deleted. Be safe!" he tweeted back.
While social media authorities at Miami International Airport were willing to forgive Scavino, people on the Twitter were less so. One of the users pointed out after Scavino's goof-up that the video was actually of Mexico City Airport that is available on YouTube, recorded a week and a half ago. "The irony of confusing Mexico with Miami..." added the user.
Following is the video that Scavino mistook for evidence showing Hurricane Irma flooding Miami International Airport:
Another user commented saying that the Scavino is not justified giving an excuse that he had confused the video after receiving thousands of updates on Hurricane Irma because the flag of Mexico is clearly visible in the video.
Needless to say, people on Twitter jumped at the slip-up by the White House director of social media and filled the thread with hilarious tweets and memes.
This was not the first instance of fake hurricane videos being circulated online. Many scammers on social media were busy at work, trying to pass off old natural disaster videos as live updates of Hurricane Irma after it made landfall in the Caribbean islands last week.
One such video appeared on a Facebook Page and claimed to be a live stream of Hurricane Irma. The video that started playing after the stream went live, however, was actually 9-month-old footage from Cyclone Vardah that happened in India.
Having failed to detect it and flag it on time, the video received more than 6 million views and more than 160,000 shares on the platform. People also filled the comments sections with panicked thoughts and prayers for the families affected during the period.
Hendry Moya Duran, another Facebook user, ripped-off a-year-old video from YouTube and posted it on social media as a video of Irma making landfall. The video was able to generate over 27 million views and more than 770,000 shares.
According to CNN one of the reasons the fake videos are evading easy detection is because they are being shared by users with verified Twitter accounts. Most social media users tend to trust verified users more because they know that Facebook only dishes out "blue ticks" to "eligible brands, media organizations, and public figures."
© Copyright IBTimes 2023. All rights reserved.