Twitter Reacts To Alec Baldwin Involuntary Manslaughter Charges Over Fatal 'Rust' Shooting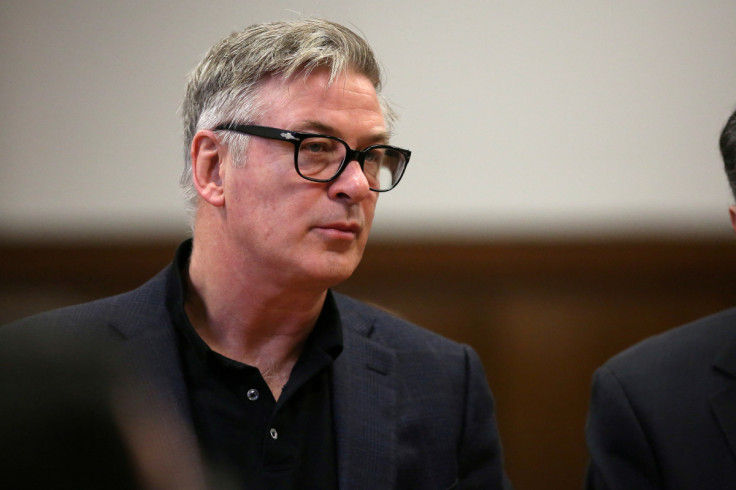 KEY POINTS
New Mexico prosecutors found sufficient evidence to file criminal charges against Alec Baldwin
Baldwin and armorer Hannah Gutierrez-Reed were each charged with two counts of involuntary manslaughter
The news was met with mixed reactions on social media
The announcement that Alec Baldwin is facing criminal charges over the 2021 fatal shooting on the set of the Western film "Rust" was met with mixed reactions on social media.
The 64-year-old actor-producer is being charged with involuntary manslaughter over the shooting of cinematographer Halyna Hutchins, who was killed on the film's set at the Bonanza Creek Ranch in Sante Fe, New Mexico, on Oct. 21, 2021, when he fired a prop gun. Director Joel Souza was also injured in the incident.
Hannah Gutierrez-Reed, the armorer who oversaw firearms on the set, is also being charged with involuntary manslaughter.
Prosecutors in New Mexico said in a statement Thursday that "there is sufficient evidence to file criminal charges against Alec Baldwin and other members of the 'Rust' film crew."
Twitter users had mixed opinions about the news, with some feeling relieved that Hutchins will be getting justice and others sympathizing with Baldwin, who said he didn't pull the trigger.
Actor Kirk Acevedo, who has appeared in HBO's "Band of Brothers," Fox's "Fringe" and the CW's "Arrow," tweeted that Baldwin's incoming involuntary manslaughter charge was "the most ridiculous charge ever" and claimed that the armorer was "100% at fault."
"The majority of those actors never fired a real gun in their lives and those who did still had zero clue on how to properly hold or fire a live weapon let alone the prop weapons we were given. It was up to the technical advisors we had on those sets to show us or the armorer," he added in another tweet, citing his own experiences.
"To charge Alec Baldwin as a producer is one thing, but to charge him as an actor seems to misunderstand the chain of responsibility on a movie set," "The Good Wife" creator Robert King wrote. "If you're charging the actor, you should be charging the director, all producers, prop master, many others. The fact the [district attorney] didn't seems to suggest she's trying to make a name for herself."
"[W]hy would a prop gun EVER have a live round in it? That alone should be enough to not charge Baldwin," another Twitter user wrote.
"There's no such thing as a gun accident, only gun negligence. #AlecBaldwin," John Rich, founder of Redneck Riviera, tweeted.
"Great to see that Alec Baldwin is at long last being charged for killing that young woman. I hope they throw the book at him because he demonstrated dishonesty and utter lack of humility every day thereafter," conservative commentator Candace Owens wrote.
Some compared Baldwin's case to that of then-17-year-old Kyle Rittenhouse, who shot three men — killing two and injuring one — amid a protest in Kenosha, Wisconsin, on Aug. 25, 2020. He was acquitted of all five felony counts in what New York Times described as a "divisive case." But others insisted that the two cases were very different.
"The fact that Alec Baldwin is being charged with manslaughter makes me sick. If Kyle Rittenhouse can shoot and kill 2 people and it's not murder, HOW THE HELL can this horrific accident be considered manslaughter? This makes NO sense," one Twitter user wrote.
"A lot of people are comparing Kyle Rittenhouse to Alec Baldwin," Collin Rugg wrote. "Alec shot a woman for no reason. Kyle defended himself from a radical mob and took a violent pedophile off the streets in the process."
"It's interesting to watch the folks who cheered on Kyle Rittenhouse call Alec Baldwin a murderer for a tragic accident," Bot Sentinel founder Christopher Bouzy tweeted.
Baldwin and Gutierrez-Reed, who loaded the firearm used in the shooting, are each being charged with two counts of involuntary manslaughter, a fourth-degree felony punishable by up to a year and a half in jail and a $5,000 fine, CBS News reported. The charges also include a provision that could result in a five-year prison sentence because the offense was committed using a gun.
Involuntary manslaughter can involve a killing that happens while a defendant is doing something that is lawful but dangerous and is acting negligently or without caution.
Charges will be filed by the end of this month, and Baldwin and Gutierrez-Reed will be issued a summons to appear in court.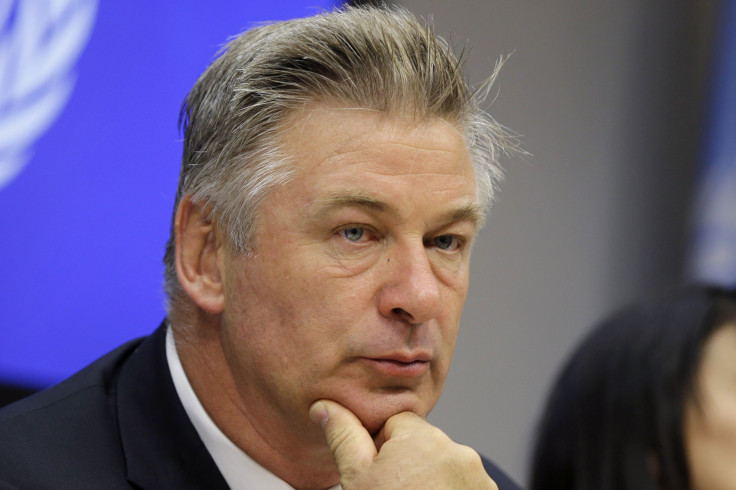 © Copyright IBTimes 2023. All rights reserved.