Twitter Reacts To Claims Prince William, Kate Don't Plan To See Harry And Meghan During US Trip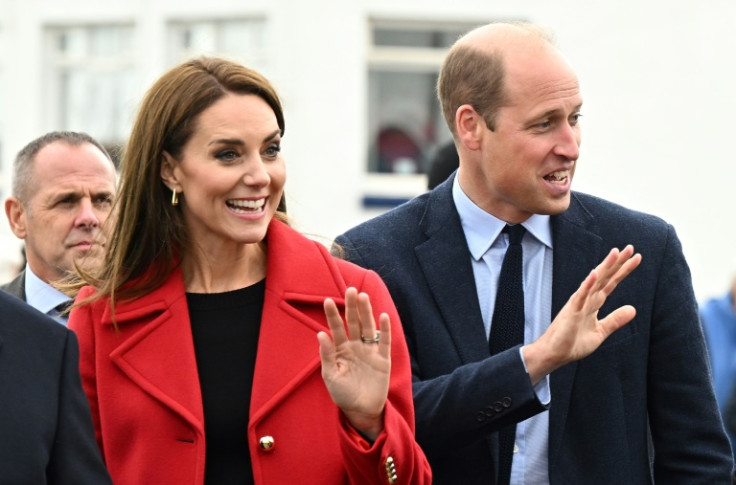 KEY POINTS
Prince William and Kate Middleton are not expected to reunite with the Sussexes during their trip to Boston
Some royal fans said they believe this is the right decision for the Prince and Princess of Wales
Others expressed sadness over the couple's strained relationship with Prince Harry and Meghan Markle
Prince William and Kate Middleton's itinerary during their upcoming visit to the U.S. reportedly doesn't include a meeting with Prince Harry and Meghan Markle, and this has garnered mixed reactions on social media.
The Prince and Princess of Wales, both 40, will arrive in Boston, Massachusetts, Wednesday ahead of Prince William's second annual Earthshot Prize awards ceremony Friday. Days later, the Duke and Duchess of Sussex, who moved to California after stepping back from royal duties in 2020, are set to attend a gala in New York City on Dec. 6 to accept an award.
Though the once "Fab Four" put on a united front during Queen Elizabeth II's funeral earlier this year, an unnamed source close to Prince William and Middleton told Entertainment Tonight that the couple has no plans to see Prince Harry and Markle during their visit stateside.
An aide of the Prince and Princess of Wales also told People that the Earthshot Prize is the royal couple's main focus and that they "won't be distracted by other things."
Some royal fans expressed approval for Prince William and Middleton's reported decision not to meet with the Sussexes.
"Good for them. Harry and Meghan burned that bridge. Let them live in the ashes," one commented on Twitter.
Another added, "They don't have time for a couple of C-list, California celebs."
"Good for them. Enjoy themselves," a third person said.
"Good. It appears they realized it would just be viewed by Markle as an opportunity to get more media exposure. The world should forget Markle and Harry, as they have requested," another person wrote.
But some Twitter users expressed sadness over the report as it appeared to fuel the rumors that Prince William and Prince Harry have yet to reconcile. Others suggested that the Sussexes likely didn't offer to meet with Prince William and Middleton as well.
"Very sad that it's come to this as you are the royal family, and family is everything," one wrote.
"Were they invited?" another asked of Prince William and Middleton.
"Actually, Commonwealth countries like Australia and Canada are where they should have had this event. Why they are coming to the USA is beyond me. I guess William and Kate are trying to compete against Harry and Meghan as usual," a third person suggested.
"Harry and Meghan will never forgive or forget all of the dirty and lowdown crap they were subjected to simply for existing. William and Kate were clearly jealous and resentful of the Sussexes... They probably still are," another claimed.
In October, Vanity Fair royal editor Katie Nicholl claimed that Prince William can't forgive his younger brother for abandoning his royal duties.
"[When Harry stepped back from his royal duties], it was very difficult for William, and I think that's partly why this rift hasn't been resolved, because, you know, William can't completely forgive Harry for what he's done," Nicholl told Us Weekly.
She added, "I think William had always expected that he would have the support of his brother. And I think it wasn't just that Harry had chosen to leave and to stand down. I think a lot of it was how he chose to do that and what William saw as [a] great disrespect to the institution and to his, to his family, to his grandmother."
Prince Harry and Markle will be honored next week by Robert F. Kennedy Human Rights, the non-profit named after President John F. Kennedy's younger brother and former U.S. attorney general.
The Sussexes are set to receive the Robert F. Kennedy Ripple of Hope Award at the New York City gala.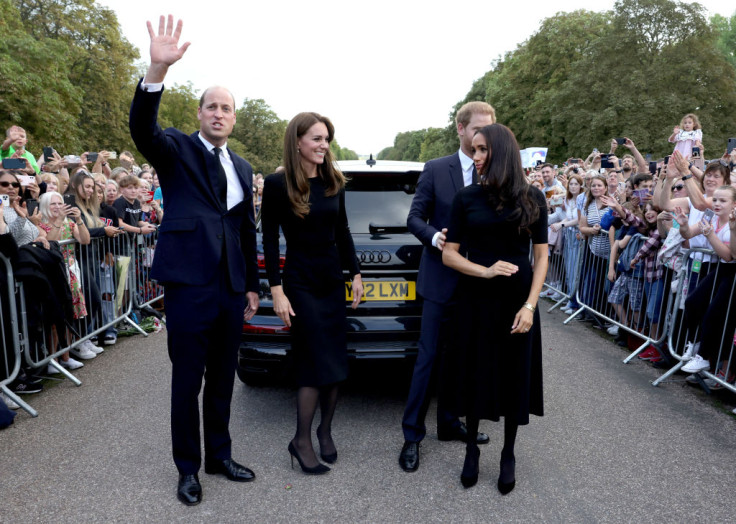 © Copyright IBTimes 2023. All rights reserved.