Melania Trump Prepares To Move Out Of The White House
KEY POINTS
Melania Trump has reportedly begun preparing to move out of the White House
Sources say she "just wants to go home" and is looking to traditional post-presidency first lady activities like choosing an official china set
Trump's Mar-A-Lago resort is preparing to receive the Trump family long-term
While Donald Trump continues launching court battles to overturn the presidential election, first lady Melania Trump has quietly begun preparing to move out. CNN reports that days after the final state tally, Melania asked an aide to begin figuring out the logistics of leaving the presidential residence.
Marcia Lee Kelly had run the White House Office of administration until she was recently transferred to Melania's staff. Working in a volunteer capacity, Kelly reached out to acquaintances and a member of the Office of Management and Budget to see if taxpayer money was available to former first ladies.
It isn't, but Melania is still prepping to move out. Three unnamed sources say she's taking inventory of the Trumps' belongings in preparation for their departure.
Another unnamed source told CNN that Melania "just wants to go home." Melania has never been as enthusiastic about her role as first lady, and the possibility of a 2024 presidential bid "might not go over well," they said.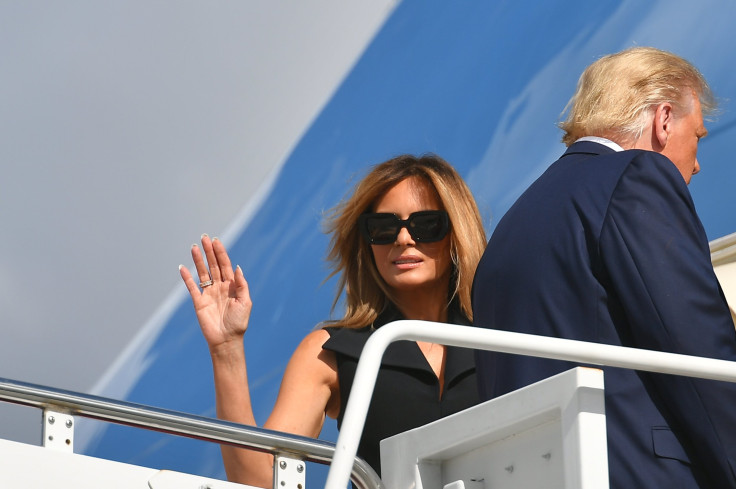 The Trump family seems poised to land in Florida, where President Trump's Mar-A-Lago club isn't far from a property in that state's "billionaire bunker" that Jared and Ivanka recently purchased.
A weeks-long effort is nearing completion to convert a section of Mar-A-Lago's residences into a more permanent "home" worthy of the Trumps' opulent aesthetic. The steady stream of fawning supporters is a highlight of Trump's visits to the resort, which plays "God Bless America" whenever Trump enters the lounge.
The first lady is apparently preparing for her own endeavors after leaving office. Her "Be Best" anti-cyberbullying campaign is reportedly not at the top of her priorities list but she's begun looking into the design of an official Trump china set, traditionally left by presidents for their successors to use.
First ladies are also known to write successful memoirs, with both Michelle Obama and Laura Bush delivering literary blockbusters. Melania is reportedly instead looking at the possibility of a picture-focused coffee table book about the history of the White House's hospitality.
© Copyright IBTimes 2023. All rights reserved.