Twitter Reacts To Report Prince Harry, Meghan Allegedly Had 2 Intruder Scares In 2 Weeks
KEY POINTS
Prince Harry and Meghan Markle allegedly experienced two security breaches in their Montecito, California, home in May
Prince Harry's biographer Angela Levin suggested that the duke should focus more on his family's security in California than in the U.K.
Twitter users had mixed reactions to the couple's alleged security scares
Prince Harry and Meghan Markle have experienced multiple security issues at their California mansion in the past 14 months, according to a report, which sparked mixed reactions on social media.
According to The Sun, the Duke and Duchess of Sussex experienced two security breaches in their $14.7 million estate in Montecito within a two-week period in May. Santa Barbara Police were called to the couple's residence on May 19 after a report of an intruder on the property and responded to a second intruder alert on May 31, the tabloid reported, citing Santa Barbara Police records.
The tabloid said that police were called to the property four more times since May 2021 but noted that a call on Jan. 1 occurred after the alarm was "mistakenly tripped."
International Business Times could not independently verify the information. Prince Harry and Markle have not publicly addressed the alleged security breaches.
Prince Harry's biographer Angela Levin weighed in on the news of the couple's alleged security issues in California, which came amid the Duke of Sussex's ongoing legal battle against the U.K. government over security arrangements while in his home country.
"Maybe Harry should concentrate more on the security in California rather than making complaints about his security in Britain," Levin told The Sun. "After two intruder alerts in 12 days, surely he should be making the protection of his family in the U.S. his priority."
Levin — a veteran journalist on royal affairs who followed Prince Harry on his royal duties for a year for her book "Harry: A Biography of a Prince" — also shared her reaction to the news via social media.
"I bet [Harry] wouldn't have that problem in the U.K.," the royal biographer wrote on Twitter.
Some Twitter users agreed with Levin, with one writing: "Truth!! He is a lot less safe here in America than he would have been if he remained in the U.K."
Others shared their own theories about the alleged security breaches, with some questioning the timing of the report.
"[I] wouldn't be surprised if this isn't laying the foundation to say [they] need to come back to the U.K. with full police protection…," one person claimed.
Another Twitter user suggested that rather than intruders, Prince Harry and Markle may have had "false alarms set off by the wind, rain or open doors and gates."
"Security would have caught [intruders] on camera and sent an alarm to the company and cell phones. Intruders would have hit the news in L.A. and been charged," the user added.
"I honestly don't believe the problem here. Tremors can set off alarms that are sensitive. The timing is suspicious. There are far richer and more famous people in their neighborhood. Why pick them...twice?" a third person wrote on Twitter.
"Wasn't [Meghan] constantly calling the police when she lived in Toronto, complaining about nonexistent intruders? I recall reading that eventually, the police stopped checking on it because they knew she was making it up for attention," another user commented.
Police in Toronto, Canada, confirmed that they were called to Markle's home in November 2016, after news broke that she was dating Prince Harry, according to Toronto Sun.
The report on the couple's alleged security scares comes days after a judge in the U.K. granted Prince Harry permission to legally challenge the government decision that denied him police protection while in the U.K.
Following the judge's decision, the legal action will now proceed to a full hearing at the High Court in London between Prince Harry and the U.K. government.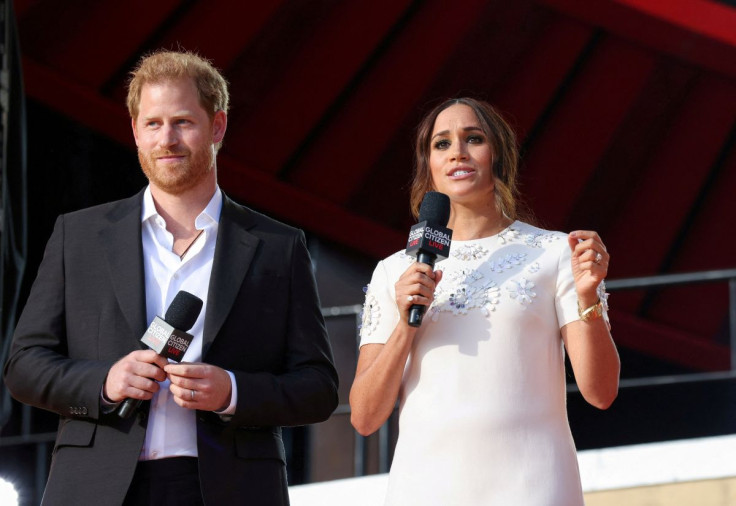 © Copyright IBTimes 2023. All rights reserved.
FOLLOW MORE IBT NEWS ON THE BELOW CHANNELS