Twitter Reacts To Prince Harry Winning Right To Challenge Removal Of UK Government Security
KEY POINTS
Prince Harry won the right to challenge the status of the U.K. security arrangements put in place after he quit royal duties
The government removed his automatic right to U.K. police security in February 2020
Royal fans shared their thoughts on the development via Twitter
Prince Harry won permission Friday to legally challenge a government decision that denied him police protection while in the U.K., and social media users have mixed opinions about it.
The Duke of Sussex received the full police protection generally given to working members of the royal family before he decided to step back from his royal duties and move to California with his wife Meghan Markle in 2020.
But the Executive Committee for the Protection of Royalty and Public Figures (RAVEC) decided in February that year to remove Prince Harry's automatic right to police security while in the U.K.
On Friday, Judge Jonathan Swift granted Prince Harry permission to apply for judicial review over the RAVEC decision, according to legal papers obtained by People.
Following the judge's decision, the legal action will now proceed to a full hearing at the High Court in London between Prince Harry and the U.K. government.
Royal fans took to Twitter to share their thoughts on the development, which People described as "an unprecedented situation in modern times." Some congratulated Prince Harry, while others pointed out that it wasn't victory yet, and the duke only received a go-signal to hear his case.
"Glad to hear that Prince Harry would be given a modicum of a chance to present his case. ... The royal family should never be part of or the party making the decisions about the security details of Harry," one person tweeted.
"Thank you, Jesus. Congratulations to Harry and his legal team," a Sussex supporter wrote.
"He hasn't 'won.' The court has agreed that it may go to the next level but -- and there is a BIG but -- in the ruling, there is a veiled warning to Harry to think hard if he wants to progress with this case as he is more than likely to lose and pay ALL the costs," another commented.
"They haven't actually won anything. He had been granted the right to a fair hearing, that's all. I find him petulant, but he should've had that in the first place," another tweeted.
Earlier this month, lawyers for Prince Harry asked the High Court in London to grant permission for a judicial review into the status of his U.K. government-funded security.
His lawyers said that Prince Harry and Markle's security has since been dealt with on a "flexible, case-by-case" basis. Prince Harry's attorney Shaheed Fatima stated in court that "what flexible sometimes means is no security."
The lawyer also revealed that Prince Harry believed RAVEC was a completely independent committee at the time of his split from his royal duties and was not aware that Queen Elizabeth's private secretary, Sir Edward Young, was a member.
While Fatima said that she did not believe this created any bias in RAVEC's decision, she added that the duke was surprised to learn about Young's involvement because "he was told that it was an independent decision."
This came after Prince Harry and Markle traveled to the U.K. with their children, Archie, 3, and Lilibet, 1, last month for the Queen's Platinum Jubilee celebrations.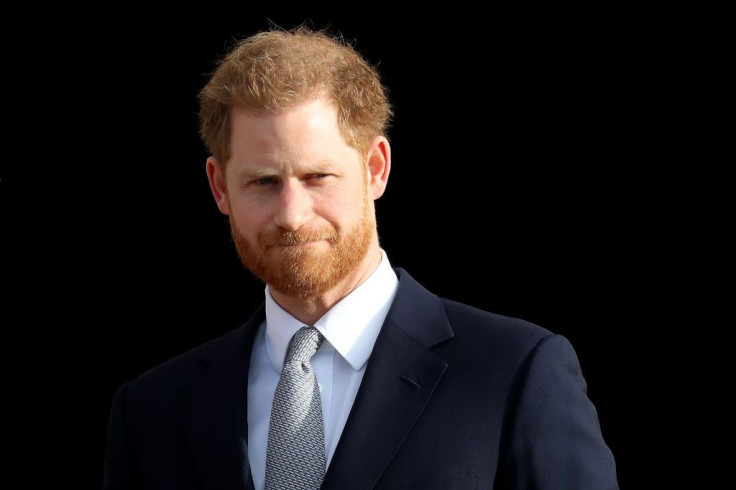 © Copyright IBTimes 2023. All rights reserved.