Twitter Reacts To Verified Danney Williams, Man Who Claims To Be Bill Clinton's Son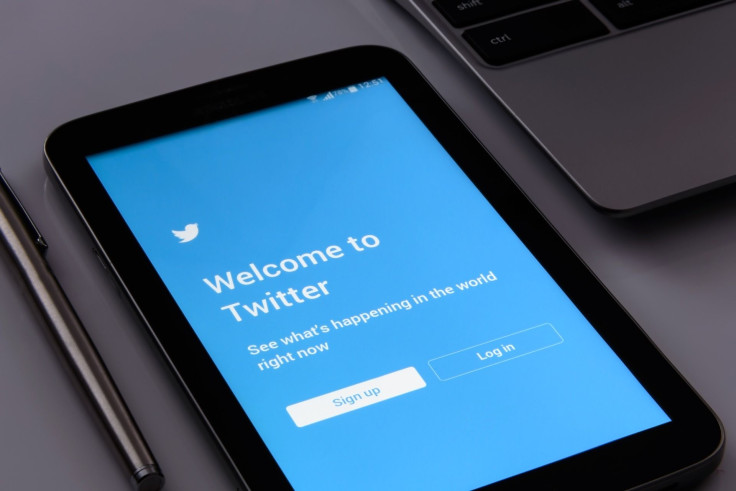 Twitter ignited the curiosity and bemusement of its users this week after news broke that the social media platform verified the account of Danney Williams, who claims to be the biological son of former President Bill Clinton by a sex worker in Arkansas. While the claim carries no apparent veracity, it does raise questions about Twitter's decision to verify a user whose bio claims he is "the son of the 42nd President of the United States."
Jack Posobiec, a pro-Trump media figure and former Washington bureau chief at the Rebel, tweeted the news Wednesday evening. "Breaking: Twitter Just Verified Bill Clinton's Son @Danney_Williams," he wrote. The tweets had garnered thousands of interactions by Friday.
International Business Times explored Twitter's decision to verify Williams' account in a Thursday report, which was then shared on his feed. Some users congratulated the man on his newly minted blue check, while others expressed skepticism at Williams' identity claim.
"You look like bill Clinton without a doubt, least he could do is send you a check every month for a couple thousand dollars," wrote user @dont_tread0nme.
"Unique position to be in Danny [ sic ]," said @cztardustabf. "You have the attn of both Dems and Repubs."
"wtf is wrong with y'all," wrote user @ItsBrandoBruh. "I'll believe a paternity test when I see one."
The Daily Beast's Olivia Nuzzi reported on Williams a number of times during her tenure at the site, writing that the story originated in a Star 1999 tabloid report. Williams' claims about his connection to Clinton have been covered by tabloids and some far-right publishers ever since, but have been primarily overlooked by mainstream media.
Read: Twitter VerifiesDanney Williams, Who Claims To Be Bill Clinton's Son
Former Trump confidante and political consultant Roger Stone — who is the subject of the new Netflix documentary "Get Me Roger Stone" — wrote about the alleged Clinton affair with a sex worker named Bobbie Ann Williams in his book "The Clintons' War on Women." Stone claimed in a May interview with the Hollywood Reporter that it was he who located Williams during the campaign cycle in an effort to get Trump elected — an undertaking that likely culminated with a press conference Williams held days before the election to request Monica Lewinsky provide access to Clinton's DNA.
"The effort to find Bill Clinton's illegitimate, abandoned son, Danney Williams, who looks and sounds exactly like him and was banished by Hillary," Stone replied when asked about the most "clever" thing he'd done during the election. "I made documentaries about him, put them on Facebook, spent $1 million to promote them to key demographics and 38 million people saw the first one, 2 million saw the second one and 15 million saw the third one. If you look at the geographic locations we targeted, Hillary's percentage of the black vote was down 6 percent. Trump carried Wisconsin by only 10,000 votes, so a shift of that much was certainly achieved in this operation."
Read: Who IsDanney Williams? Man Who Claims He's Bill Clinton's Son Wants A Paternity Test
IBT reached out to Twitter for more insight about its decision to verify Williams but has not received any additional information. "We approve account types maintained by users in music, acting, fashion, government, politics, religion, journalism, media, sports, business, and other key interest areas," Twitter states on its website.
© Copyright IBTimes 2022. All rights reserved.
FOLLOW MORE IBT NEWS ON THE BELOW CHANNELS