Twitter Users Don't Think Blake Shelton Is Sexiest Man Alive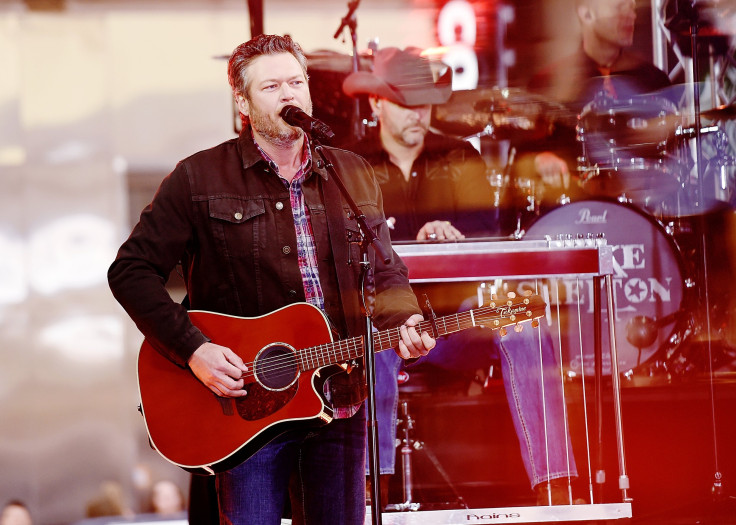 Blake Shelton was named the Sexiest Man Alive for the year 2017 by People magazine Tuesday and Twitter is not happy about it. As soon as the magazine announced the title holder, Twitterati jumped at the chance of reacting to the news. Twitter users were disappointed with the result and questioned the magazine for choosing Shelton among other better options.
Here are some of the reactions.
However, Shelton seemed quite excited about winning. The 41-year-old country singer and "The Voice" coach also joked about the publication not being able to find other alternatives. In this week's cover story interview for the magazine, Shelton said, "That y'all must be running out of people. Like, Wow, we're down to somebody who is somewhat symmetrical."
Speaking about winning the title, Shelton readily credited his girlfriend of two years, Gwen Stefani. He revealed Stefani was the one who convinced him to clinch the moment and revel in it.
"She goes, 'Listen to me, you're going to regret this for the rest of your life if you don't take this gift and just live in the moment,'" he shared.
But, according to Shelton, there is an even better upside of being called People's Sexiest Man Alive 2017. The singer said he can't wait to shove his title on Adam Levine's face.
Shelton, who has shared a close friendship with his fellow "The Voice" coach said, "I can't wait to shove this up Adam's ass. As proud as I am and honored that you guys asked me, that's really the only thing I care about."
Despite being a heartthrob and a successful singer with his new album Texoma Shore hitting No. 1 on the Billboard Top Country Albums this week, Shelton admitted he had a few awkward phases while he was growing up.
"I think to describe myself as a child, one word comes to mind. And that's fat. People say I haven't changed since before I made it. And I'm still fat today. That's proof!" he said.
During the interview, Shelton said he tries to stay in shape by exercising on the treadmill and eating as healthy as possible but all bets are automatically off when he's home in Tishomingo, Oklahoma.
He said, "It could be 2 o'clock in the afternoon before I eat and then I realize I'm starving, so then it's a bag of Cheetos. And there's a Sonic in town, they got jalapeno poppers. And then I'm not hungry again until 10 o'clock, well what's in there? Fishsticks. And like a big pickle, those pickles that come in its own package with juice? It is really bad."
Shelton said, despite his weakness for food, this new title is "like a confirmation" he is going to enjoy for the rest of his life.
"It's going to be used in every conversation, whether it's at The Voice, or at the feed in Tishomingo, Oklahoma, or in a conversation with a doctor. When [people] would say to Adam, 'Mr. Sexy,' you'd always see him go, 'Well, awwww…' If you say that to me, it's going to be, 'You're damn right, I'm Mr. Sexy! I've been ugly my whole life, if I can be sexy for a year, I'm taking it. I'm taking it."
© Copyright IBTimes 2023. All rights reserved.