Two iPhone 14 Models Fail To Impress With Battery Performance Scores
KEY POINTS
The iPhone 14 Plus ranked 29th in DxOMark's global ranking
The iPhone 14 Pro ranked 44th DxOMark's global ranking
The iPhone 14 Pro's score at DxOMark is the same as that of the Oppo A54 5G and Redmi Note 11
Two of the latest flagship iPhones from tech juggernaut Apple, the iPhone 14 Plus and the iPhone 14 Pro, have miserably failed to impress consumers regarding their battery performance.
Apple marketed its iPhone 14 Plus as a new flagship iPhone with the "longest battery life ever," but it appears that this is not the case. DxOMark, the trusted industry standard in terms of camera and lens image quality measurements and ratings reported that the iPhone 14 Pro ranked 44th in the website's battery leaderboard while the iPhone 14 Plus offers a battery performance much lower than that of the iPhone 14 Pro Max.
The website's latest analysis seemingly belies Apple's marketing claim about the iPhone 14 Plus. Based on its analysis, the device only scored 128 points, which is five points below the score of the iPhone 14 Pro Max and eight points short of the iPhone 13 Pro Max's score.
Interestingly, the website also revealed that the iPhone 14 Plus takes some time to charge, which needs 2:29 hours to recharge using a wired connection and 2:54 when using a wireless charger., which according to the website is "longer than average."
The iPhone 14 Plus ranked 29th in DxOMark's global ranking and scored 142 in autonomy, 108 in charging and 133 in efficiency. The site also noted that the device shows "Excellent performance during a typical usage scenario, with low discharge currents, excellent autonomy in calibrated mode, especially when streaming videos, very good autonomy when using GPS navigation on the go, low residual consumption of both wired and wireless chargers, decent wireless charge efficiency and low discharge currents overall."
DxOMark also shared that the iPhone 14 Plus featured a "poor charging experience and a very low wired charge efficiency." Meanwhile, the iPhone 14 Pro scored 119 points in the website's battery performance tests, with 116 scores in autonomy, 112 in charging and 148 in efficiency.
Among the factors underlined by the website for the iPhone 14 Pro's battery performance is its "poor autonomy when gaming and calling, weak autonomy when using the camera on the go and slow charging speed." The website also noted that "the Apple iPhone 14 Pro showed very similar behavior to the iPhone 13 Pro, but its global score was slightly above its predecessor, and above the average of our database."
It also mentioned that the iPhone 14 Pro's "autonomy was slightly above average despite its small 3200 mAh battery, which means that the device is well-optimized." The iPhone 14 Pro's score at DxOMark is the same as that of the Oppo A54 5G and Redmi Note 11.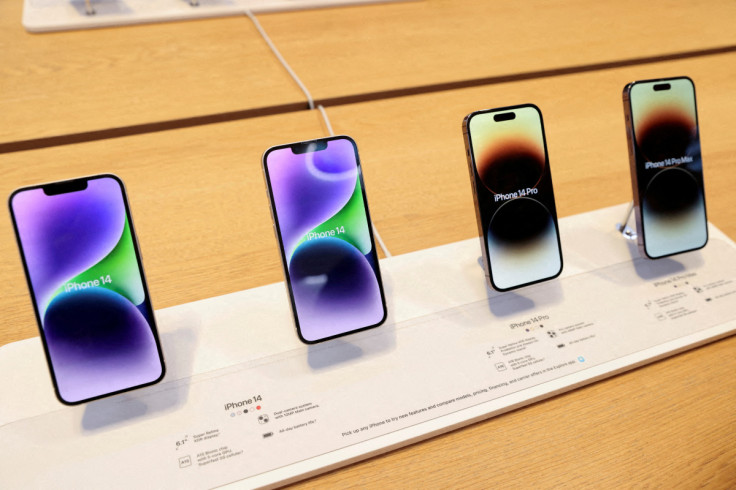 © Copyright IBTimes 2023. All rights reserved.