Tylenol Recall: Factsheet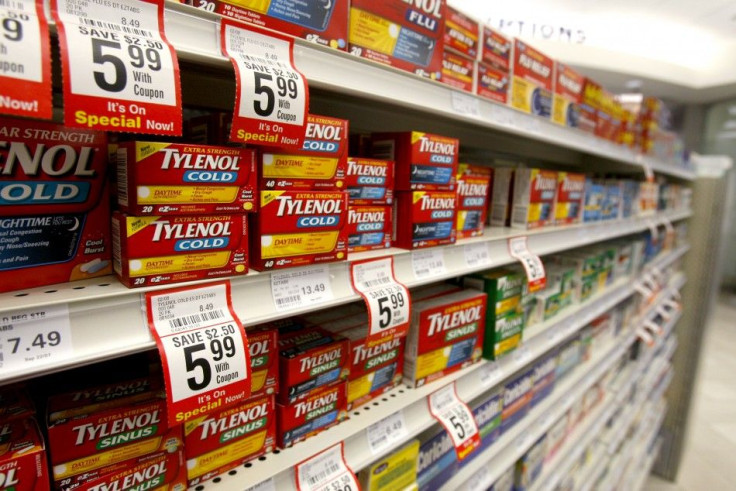 Pharma giant Johnson & Johnson has rolled out yet another one of its recalls. The latest recall of 60,912 bottles of its Tylenol Extra Strength pain relief medicine was prompted by reports of a musty, moldy odor. The massive recall follows a series of recalls from J&J in the recent past and is in the news for a lot of reasons. Here's is a breakdown on everything you need to know about the current Tylenol recall in a factsheet:
What?
Johnson & Johnson issued another recall notice Wednesday for its Tylenol products. The company that has come under the scanner for recalls spanning back to two years took the step after receiving reports of a musty, moldy odor.
The recall affects one lot - ABA619 - of Tylenol pain killers, manufactured in February 2009. The bottles bear the label that reads: Tylenol Extra Strength Caplets, 225 count.
It bears a UPC code of 300450444271.
Why?
Reports suggest that the smell is caused by trace amounts of 2,4,6-tribromoanisole (TBA).
What is all the noise in the news?
Due to recalls over the past two years, J&J has recalled 100 million products over the past two years. These recalls have caused a shortage of Tylenol, Motrin, Sudafed, and Benadryl in drugstores.
Moreover, Johnson & Johnson has hit the headlines in the past six months for announcing two massive recalls. In January 2011, Johnson & Johnson announced recall of close to 43 million packages of Tylenol, Benadryl, Sudafed and Sinutab products from wholesalers citing past manufacturing practices like insufficient equipment cleaning systems. In April 2011, the neurologics division of Ortho-McNeil-Janssen Pharmaceuticals, a J&J unit, recalled about 57,000 bottles of Topamax, a neurology drug.
With so many recalls the company is battling a dwindling trust in consumers over its manufacturing and quality control issues.
Why should you care?
Although TBA has not seemed to pose any serious health threats, the exposure to the chamical is reported to have caused temporary stomach upset in some people.
What should you do?
If you are one among the consumers with the recalled Tylenol products:
- Stop taking the pain reliever.
- Contact McNeil Consumer Healthcare on 888-222-6036 or via www.tylenol.com for information on about receiving a refund or product coupon.
About Tylenol:
Tylenol's generic names include Paracetamol and Acetaminophen. It is an analgesic medicine. Tylenol is widely prescribed by doctors. Tylenol in the right doses is considered to have a superior safety profile compared with other over-the-counter pain relievers.
Tylenol is used to reduce fever and for the temporary relief of minor aches and pains such as:
- Headache
- Backache
- Toothache
- Minor pain of arthritis
- Common cold
- Muscular aches and cramps
© Copyright IBTimes 2023. All rights reserved.