Ukraine's Glamorous Airport Guards: Female Staff Gets Makeover Ahead of Euro 2012
The airport guards at Borispol International Airport near Kiev, Ukraine, are not the typical staff that travelers get to see every day. With their manicured nails, perfectly coiffed hair and immaculate make-up, this gorgeous line-up of female staff in military attire look like models straight off the ramp.
According to the Daily Mail, these female guards are now a part of a makeover masterclass, in which a team of experts, hired by airport officials transform these women into stunning beauties, and also provide grooming tips.
This makeover initiative, the publication said, is taken well in advance of the Euro 2012 soccer championships that Ukraine will host around June this year. Apparently, the government wants friendly and beautiful staff to greet the football teams and fans visiting Ukraine.
No wonder we are doing this master class in preparation for the Euro 2012 (championship). The (design) experts are not only giving a present to all our girls before the 8th of March (International Women's Day), but they are showing them how to look nice every day. So every traveler who come to the Borispol Airport will see a beautiful Ukrainian border guard, and they will remember only the best about Ukraine, Maryana Markovich, the Airport's border guard press officer said in a statement on Itnsource.com, a footage libraries Web site for news services.
Andrei Yudin, a stylist who worked his magic on the guards believes these women to be truly beautiful even without makeup. I just do it for the sake of touching up a beautiful face one more time, the expert said in a statement on the Web site.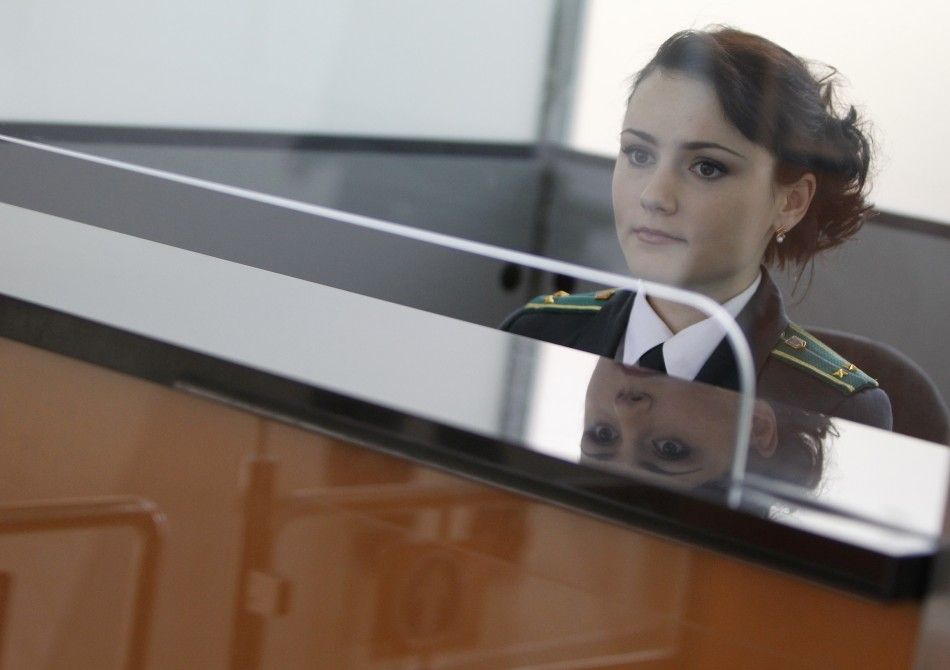 © Copyright IBTimes 2023. All rights reserved.