Uncle Of South Carolina Shooter Dylann Roof: 'I'd Be The Executioner Myself If They Would Allow It'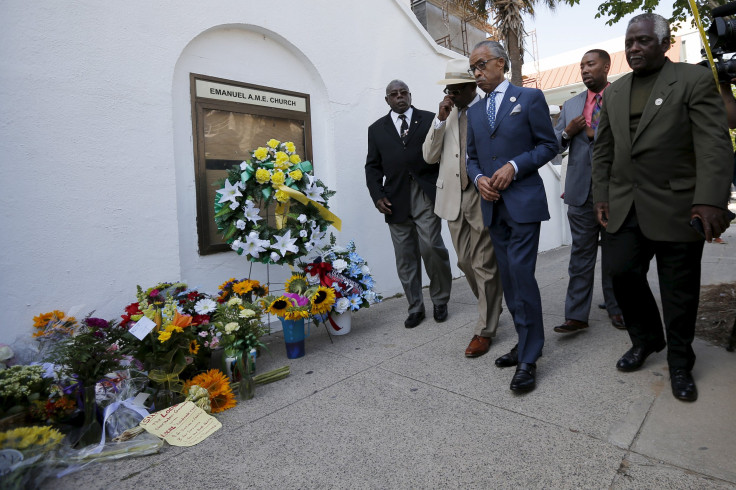 The uncle of 21-year-old Dylann Storm Roof, who is accused of methodically killing nine black churchgoers during a prayer meeting on Wednesday in Charleston, South Carolina, told the Washington Post that he would "be the executioner myself if they would allow it." The Post describes a visibly shaken uncle, Carson Cowles, previously convinced that his nephew, who is in police custody, was not racist and was blindsided by the vicious acts carried out by a quiet Roof who mostly kept to himself.
Pictures of the young man uncovered since the shooting provide a different perspective, however. One shows Roof with patches of the flags for apartheid South Africa and Rhodesia, two countries in which a relatively small group of white people ruled over their black countrymen. Roof's car featured a confederate flag as a front license plate.
Several accounts indicate that Roof likely planned the attack for up to six months, and his motivation was primarily rooted in racism. His roommate, known to be Dalton Tyler, said that Roof wanted to start a civil war. A black resident of a trailer park near Roof's home said that exactly one week before the shooting, Roof told him he was going to kill people at a Charleston university. A survivor of the shooting, said to be spared specifically so they could tell people exactly what Roof had done, said that during the attack Roof had said he was there "to kill black people."
"He was big into segregation and other stuff," Tyler said. "He said he wanted to start a civil war. He said he was going to do something like that and then kill himself ... [He'd been] planning something like that for six months."
When a churchgoer asked Roof to stop shooting, he allegedly told them: "You rape our women, and you're taking over our country. And you have to go."
On Wednesday evening, Roof entered the historically black Charlotte Methodist Episcopal Church and joined a prayer meeting. At some point, Roof drew a semi-automatic firearm and began shooting.
It's unclear whether the weapon he used was the gun his father allegedly gave him for his 21st birthday in April, a .45-caliber pistol that, because of federal laws restricting gun sales in shops to individuals facing felony charges, Roof would not legally have been able to purchase himself. Roof was facing felony charges for drug possession charges. If his father was aware of the charges and purchased the weapon for him anyway, it is possible that he could face prison time.
Roof's sister, who was registered to be married on Sunday, called the police when she saw her little brother on the news in surveillance footage to alert authorities of his identity. Roof was caught Thursday morning just after 10 a.m. in North Carolina. He waived extradition trial rights, and was sent to South Carolina to await charges soon after.
In the aftermath of the shooting, many have called it a hate crime. Hate crimes warrant harsher sentencing for those convicted, but since Roof is accused of killing nine people, it is unclear if sentencing could be worse in any practical manner.
© Copyright IBTimes 2023. All rights reserved.