What Drugs Was Dylann Roof On? Suboxone, A Powerful Narcotic, Found On Charleston Shooter In February Arrest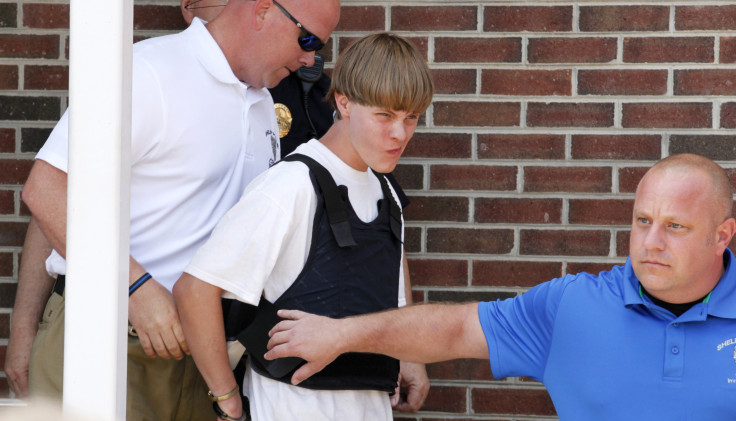 The lead suspect in a deadly shooting in Charleston, South Carolina, was arrested in February on charges of drug possession, court documents reveal. Dylann Roof was carrying suboxone, a powerful narcotic commonly used to treat opiate dependence, when authorities confronted and searched him at a mall in Columbia, according to CBS News. Four months later, he allegedly walked into a church and killed nine people with a pistol on Wednesday night.
In February, Roof had apparently been asking strange questions of an employee at Bath & Body Works when someone called the police about him. Police found "orange strips" on Roof, which he said were suboxone. The drug is a Schedule 3 narcotic, meaning it has the potential for abuse and moderate addiction but is less dangerous than Schedule 1 or 2 drugs. It was unclear why Roof had suboxone on him.
Roof was arrested and his car was towed. He was banned from entering the mall for one year, but returned two months later in April. He was arrested again for trespassing.
Suboxone can come in film form, which is placed under the tongue and allowed to dissolve. The drug must be prescribed by a doctor for use and typically comes in 2-milligram and 8-milligram strengths. The most common side effects associated with suboxone are cold and flu-like symptoms, headaches, sweating, difficulty sleeping and mood swings, according to the U.S. Food and Drug Administration.
In the wake of the Charleston shooting, many have been trying to piece together a profile of Roof, who was from Lexington, S.C. Family members described him as soft-spoken and quiet and said they didn't foresee any violence.
Roof was a student at White Knoll High School in Lexington. His classmates said he was a drug user. "He used drugs heavily, a lot," John Mullins, who attended the same high school as Roof, told the Daily Beast. "It was obviously harder than marijuana. He was like a pill popper, from what I understood. Like Xanax and stuff like that."
Authorities were swift to deem Roof's murders a hate crime, as he reportedly told the church group before he opened fire that he was there to "shoot black people." Roof appeared in a Facebook picture wearing patches on his jacket associated with two historically racist countries – Rhodesia and South Africa – and white supremacy.
"I had no inkling of anything like that in the dealings I had with him," Roof's lawyer in the ongoing drug possession case, Ken Mathews, told Mother Jones. "The dealings I had with him, he was just a normal kid."
© Copyright IBTimes 2023. All rights reserved.