Under Armour Trump Controversy Explained: Why The Rock, Stephen Curry And Misty Copeland Are Protesting The Brand's CEO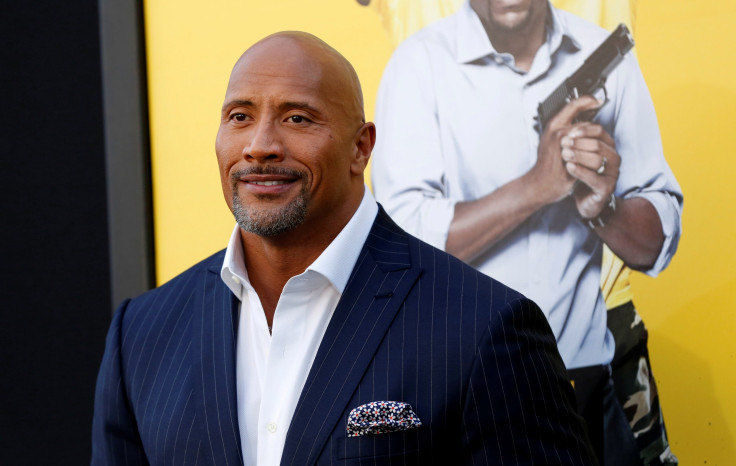 Several high-profile athletes sponsored by sports clothing company Under Armour have come out against comments made the brand's CEO in support of President Donald Trump, Reuters reported Thursday.
Under Armour founder and CEO Kevin Plank told CNBC Tuesday that Trump's entrepreneurial background would benefit the U.S., saying "I think he's highly passionate. To have such a pro-business president is something that is a real asset for the country."
Professional ballet dancer Misty Copeland posted a photograph of herself on Instagram Thursday that included a caption criticizing Plank's comments. She said that, while she was grateful for her contract with Under Armour, she felt compelled to speak out against its endorsement of a president whose values conflicted with her own.
"Those of you who have supported and followed my career know that the one topic I've never backed away from speaking openly about is the importance of diversity and inclusion. It is imperative to me that my partners and sponsors share this belief," Copeland wrote.
Actor and professional wrestler Dwayne "The Rock" Johnson also took to social media to respond to Plank's support for Trump. Johnson shared Friday a lengthy statement on Twitter along with a photograph of himself seemingly mid-workout and the hashtag #ComittedToThePeople. He called Plank's words "divisive and lacking in perspective," but said he would not separate with Under Armour over the incident because the brand was more than just its CEO.
"I feel an obligation to stand with this diverse team, the American and global workers, who are the beating heart and soul of Under Armour and the reason I chose to partner with them," Johnson wrote.
They joined another prominent Under Armour athlete, professional basketball player Stephen Curry, who dismissed Plank's support for Trump in an interview Wednesday with The San Jose Mercury News. Curry, whose 2014 deal with Under Armour offered him an equity stake in the company, said he only agreed with Plank's description of Trump as an "asset" to the nation, "if you remove the 'et.'"
While some took to social media to call for a boycott of the brand after Plank's comments, not all of Under Armour's athletes were against Trump's policies. Tom Brady, who became the quarterback with the most Super Bowl victories in history after a late-stage comeback Sunday , voiced his admiration for Trump after the Republican real estate billionaire's victory in November. Since then, however, he said he preferred to "stay out" of politics.
© Copyright IBTimes 2023. All rights reserved.