'Under The Dome' Season 2 Spoilers: Creator Teases Tragedy For Barbie In Premiere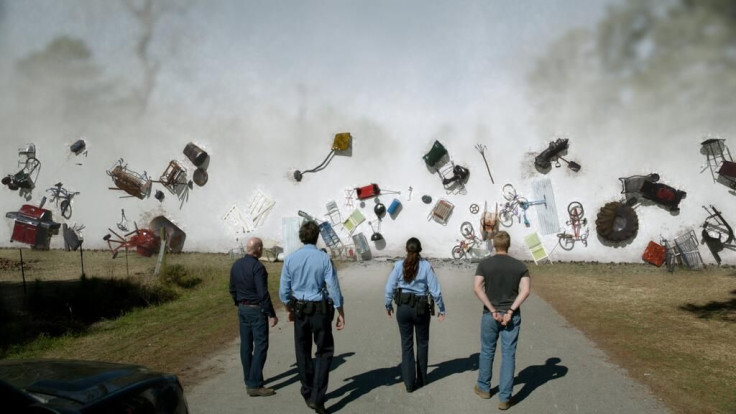 "Under the Dome" will be returning to a TV set near you on Monday at 10 p.m. EDT and rumor has it the Season 2 premiere of the hit CBS series will leave your eyes glued to the screen – or rather magnetized to the screen.
According to episode 1's synopsis, the Dome will present a new threat when it becomes magnetic. That's right, everything made of metal will be attracted to the walls of the dome, which means you should cross your fingers that your favorite character is going to have enough sense to duck.
While some residents of Chester's Mills will find the magnetization as problematic, others will be thankful that the horror has occurred – especially Barbie who when we last saw him was seconds away from being hanged at Big Jim's makeshift death trap.
According to TV Guide, the fan favorite will see to live another day when Junior refuses to heed to his father's orders. Guess the apple falls far from the gallows after all. But reports hint Barbie will wish he was six feet under as Season 2 progresses with deadly twists and turns.
Not only will some major characters lose their lives in "Heads Will Roll" but Barbie will also lose his mind when his father, played by "Lost" alum Brett Cullen, comes strolling back into his life. Executive Produce Neal Baer told TV Guide that Barbie's dad will serve as a "revelation that's unexpected in terms of who Barbie really is."
"His father runs a multinational company, so Barbie is not a poor, working-class kid," he explained.
Rumor has it that Barbie's old man will also have a shocking connection to one of the show's newest characters who will be introduced in Season 2. Both Junior's uncle and a young school teacher will make their Chester's Mill debut in the sophomore season.
Who do you think Barbie's dad will have a history with? Sound off in the comments section below and let us know why you think the relationship was described as shocking.
FOLLOW MORE IBT NEWS ON THE BELOW CHANNELS