'Under The Dome' Season 3 Premiere Date Released; When Will Barbie And Julia Return To CBS In 2015?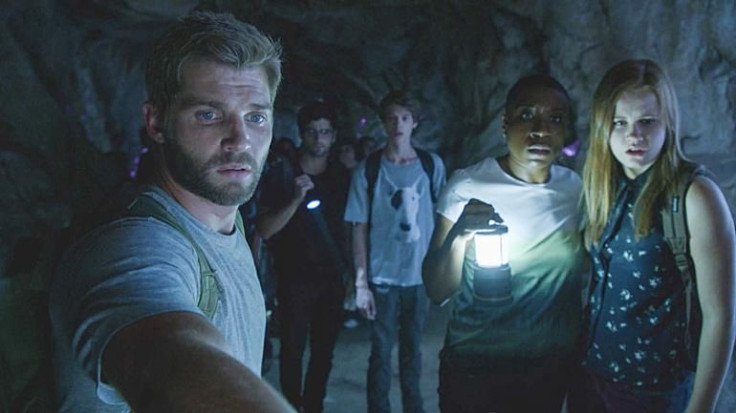 Who's ready for more dome drama? The hit science fiction series "Under the Dome," based on Stephen King's same-name novel, will return to CBS on a new night, according to reports.
Instead of airing on Mondays, Season 3 of the fantasy thriller have its two-hour premiere on Thursday, June 25.
"See!!! And y'all were worried," Mike Vogel, who stars as Barbie, told fans on Twitter after the show was renewed for a third season in October. "See ya next year under that big bubble ... or not."
When viewers last saw the residents of Chester's Mill in the Season 2 finale in September, they were searching for a way out of the dome by wandering through a cave, which Barbie had led them to. But a big rock prevented them for traveling onward. Just when all hope seemed lost, a butterfly landed on the barricade, causing it to freeze and split open. That's when Melanie (Grace Victoria Cox), who had previously died, appeared to tell them that they were finally going home.
But not everyone made it out of the dome alive. A few characters met their demise during the finale, including Pauline (Sherry Stringfield), who was killed out of mercy, and both Rebecca (Karla Crome) and Andrea (Dale Raoul), who were slaughtered by Big Jim (Dean Norris).
Julia (Rachelle Lafevre) and Junior (Alexander Koch) also were tragically left behind in Chester's Mill -- along with an injured Big Jim -- after a gap in the cave stopped them from escaping with their friends and family. Barbie struggled with the thought of continuing onward while the love of his life was left behind. However, Julia convinced him to find a way out, and he promised to return for them.
Will Barbie uphold his vow? Viewers will find out when Season 3 of "Under the Dome" returns. It's also been revealed that Emmy-winning actress Marg Helgenberger, who is best known for her role as Catherine Willows on "CSI," will guest-star on the series. She will debut in episode 1 of the new season.
"Under the Dome" Season 3 will premiere on CBS on Thursday, June 25, at 9 p.m. EST.
© Copyright IBTimes 2023. All rights reserved.