'Unidentified' Trailer: Demi Lovato Hits Road To 'Investigate The Unexplained' [Video]
KEY POINTS
"Unidentified" will be streaming on Peacock from Sept. 30
Demi Lovato will be next seen in the comedy TV series "Hungry"
Lovato previously released a documentary based on their drug addiction
Demi Lovato dropped the "Unidentified" trailer Thursday. The documentary revolves around the singer's journey to learn about space and Unidentified Flying Objects (UFO).
"I'm hitting the road to investigate the unexplained and you're invited to come along for the ride!" Lovato wrote on Twitter.
"Trust me, you won't want to miss this. #Unidentified is streaming September 30 on @PeacockTV!" the caption read.
"I had this crazy experience that happened to me in Joshua Tree," the 29-year-old singer said at the beginning of the trailer. "It was this bright light kind of moved in like these weird ways that a plane wouldn't move. My goal is to find out what really happened," they added.
"I'm Demi Lovato, singer, activist and UFO experiencer," they continued. "I'm hitting the road with my best friend Matthew and my sister Dallas to investigate the unexplained and the unidentified," they said.
In the trailer, the singer could be seen traveling to different locations and meeting experts to learn what lies beyond.
"What if extraterrestrials aren't traveling lightyears to visit us?" Lovato said further in the trailer. "What if they're already here waiting for us to reach out?"
"Wow, I'm so excited," Lovato concluded.
The synopsis of the series revealed that it is an unscripted show that will follow the journey of Lovato and their skeptical best friend Matthew and their sister Dallas.
"As they search for the truth about the UFO phenomena," the synopsis further explained. "While consulting with leading experts, Demi, Dallas and Matthew will investigate recent eyewitness encounters, uncover secret government reports and conduct tests at known UFO hot spots."
The four-part docuseries will stream from Sept. 30 on Peacock.
The series was first announced in May 2021 when the singer shared a video of the sky at night and wrote, "One of the first times making contact vs. making contact now… _____ Can't wait for y'all to see my new show #Unidentified coming soon!!"
On the work front, the singer will feature in a comedy television series, "Hungry," which is currently under pre-production. Earlier this year, the singer also released a documentary, "Demi Lovato: Dancing with the Devil," which was based on their drug addiction.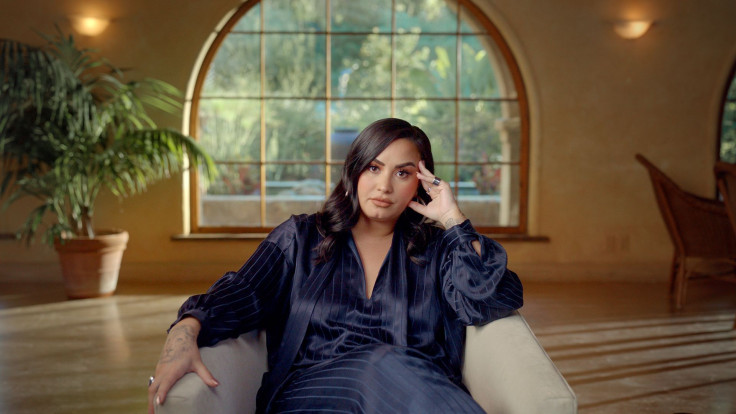 © Copyright IBTimes 2022. All rights reserved.
FOLLOW MORE IBT NEWS ON THE BELOW CHANNELS