United Airlines Passenger Dragged Off Plane Files Court Papers To Preserve Evidence Of Incident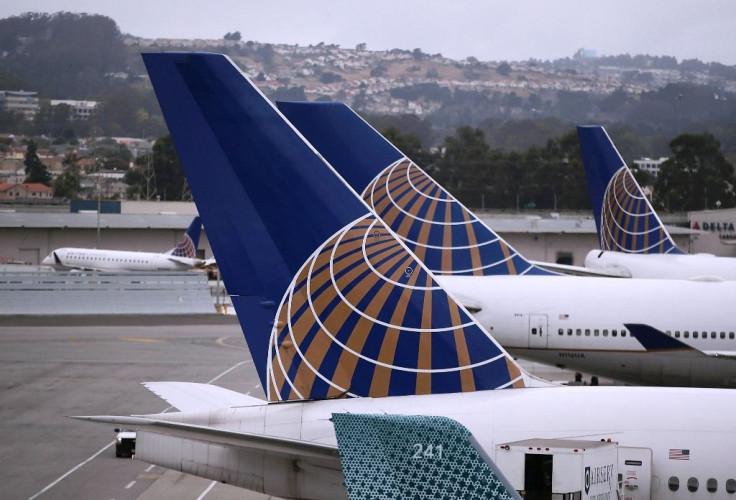 Lawyers for David Dao, the man who was violently dragged off a United Airlines flight Sunday due to "overbooking" by the airlines, filed an emergency court request last Wednesday for the airline to preserve evidence. The video showing Dao, who is currently hospitalized after the incident, being pulled out of his seat and screaming as officers dragged him down the aircraft at Chicago O'Hare airport, received millions of views.
The airline issued an apology over the incident and said it would refund the ticket costs of all passengers on Sunday's flight. Oscar Munoz, the CEO of the airline, insisted he will not resign after two online petitions calling for his resignation gained more than 64,000 and 75,000 signatures. Senior Republicans and Democrats on the Senate Transportation Committee demanded answers from United Airlines CEO and the Chicago Department of Aviation about the removal of the passenger in the video.
While Dao continues to recover in a Chicago hospital, lawyers representing him filed a petition with an Illinois State court demanding the airline and the City of Chicago to preserve all surveillance videos, cockpit voice recordings, passenger and crew lists related to the flight, BBC reported.
Read: United Airlines Spent Millions Fighting Proposals To Protect Passenger Rights
The airline announced Wednesday it is "reaching out" to customers on the United Flight 3411 and "offering compensation for their flights."
Munoz, who had initially described Dao as "disruptive and belligerent," said Wednesday he felt "shame and embarrassment" and vowed such an incident would never happen again.
The Department of Transportation's Office of Aviation Enforcement and Proceedings said in a statement Tuesday that it had begun reviewing what happened on the flight.
"The Department remains committed to ensuring that airlines comply with consumer protection regulations and will not speculate during the review process on this matter," it said.
The statement noted that "it is legal for airlines to involuntarily bump passengers when there are not enough volunteers" and that "it is the airline's responsibility to determine its own fair boarding priorities."
However, attorney Brian Mahany of Wisconsin-based Mahany Law told International Business Times in an interview Wednesday that the airline acted illegally.
"You can't remove, under the current rules, a passenger once they're seated on the aircraft. You can deny them entry if you're overbooked, but once they're on the aircraft, it's a completely different set of rules," he said.
© Copyright IBTimes 2023. All rights reserved.
FOLLOW MORE IBT NEWS ON THE BELOW CHANNELS