United Airlines Passenger Drunkenly Assaulted Flight Attendant, Faces 21 Years In Prison
An Australian who drunkenly slapped and yelled at a United Airlines crew member was found guilty and could face up to 21 years in jail, the U.S. Department of Justice said. The incident took place on an international flight from Melbourne to Los Angeles International Airport on Jan. 21.
Adau Akui Atem Mornyang, 24, of Victoria, Australia, was charged with felony interference with flight crew and one count of misdemeanor assault after becoming intoxicated while on the flight and verbally and physically abusing at least one crew member and other passengers, the DOJ said in a release.
The evidence provided during her trial in March show Mornyang behaving in an erratic manner and causing disruption for several hours during the 14-hour flight. The woman began to flail her arms and yell obscenities including racial slurs and when a flight attendant approached her, she reportedly slapped him across his face while continuing to yell.
Mornyang was restrained by federal air marshals on board, who stayed with the woman in the rear galley of the plane until it landed safely at LAX. The woman was taken into police custody and questioned. The FBI investigated the incident with assistance from the federal air marshals and the Los Angeles Airport Police Department.
Mornyang is scheduled to be sentenced on June 24 by District Judge Cormac J. Carney. The charges against her carry a maximum sentence of 21 years in federal prison.
The DOJ said the case was being prosecuted by Assistant Attorneys MiRi Song and Kevin Reidy of the General Crimes Section.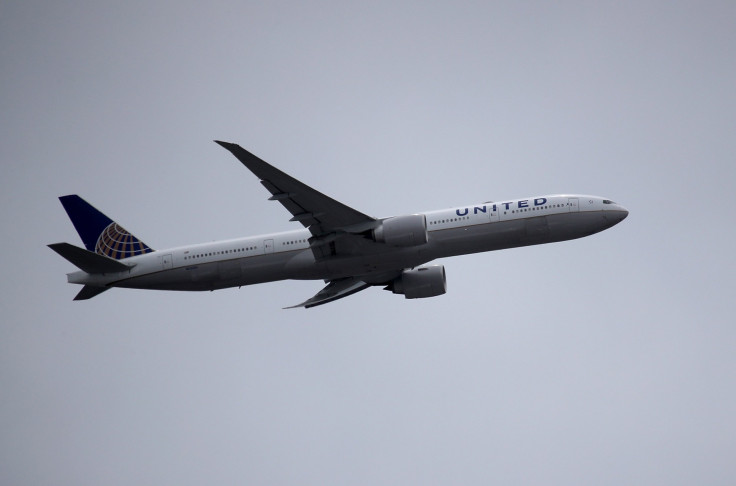 There have been several incidents in the past where drunk passengers have caused trouble during a flight.
In November, a Southwest flight from Nashville, Tennessee, to Phoenix was forced to make an emergency landing in Oklahoma City after a drunk passenger started behaving in an unruly manner, threatening passengers and crew members. Caleena Johnson, 36, was arrested after she displayed "disorderly" conduct on the plane, "bothering passengers seated around her," with a number of them complaining to the flight attendants that she verbally threatened them. However, no physical assault took place during the incident.
© Copyright IBTimes 2023. All rights reserved.