United Airlines Slammed For Not Landing Plane After Passenger Suffered Seizures Mid-Air
A passenger on a United Express flight from Houston to Cincinnati slammed the airline for not landing the plane after a co-passenger suffered seizures shortly after it took off Sunday. Amy Hammond, of Mason, Ohio, wrote on Facebook to make people aware about the incident.
According to Hammond, an unidentified woman was traveling with her young son when she passed out as the plane was ascending. She said that a man came to help the woman, who suffered for more than two hours on the flight. Despite the woman having a medical episode, the flight did not make an emergency landing, Hammond said.
"The HERO in front of her, hopped back and started yelling for a doctor. No one came. Do we turn around? No! She comes to. Then she has a seizure. A few minutes later, her body convulses again. Do we turn around? No. I was stunned! She had seizures and passed out the entire flight—dozens of times—from take off till landing! Over 2 hours! The HERO kept asking the approx time of arrival—while drinks were carried over him in the aisle!" Hammond claimed in her post along with a video of the incident.
Hammond also wrote that she "didn't want this swept under the rug" because of which she decided to tell people about the incident.
The video posted by Hammond shows the woman apparently convulsing while the pilot announces the landing time is 30 minutes.
"Hey, you gotta wake up, hey," says a man seated next to her, who helps lift her and reposition her in her seat. Hammond also said that while disembarking she confronted the pilot about why he hadn't turned the plane around when the woman fell ill.
"The pilot said he made the decision," Hammond wrote. "I told him we had to watch a young mom convulse and pass out over and over for 2 hours!"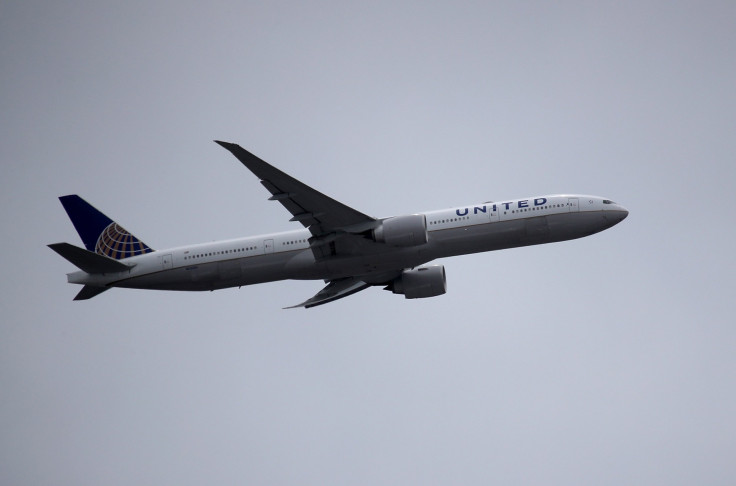 United Airlines confirmed there was an in-flight medical incident. Republic Airlines operated the flight under the United Express name.
"The safety of our customers is our first and highest priority," Republic Airlines spokesman Jon Austin told Fox News in an email. "The decision to continue to the flight's destination was made by our crew who did the right thing by working with medical personnel onboard, with our on-call medical service provider and with input from the passenger. Had it been the judgment of the medical professionals that another course of action was indicated, we would have followed that recommendation immediately.
"We're grateful to all of our passengers who assisted in responding to their fellow passenger's situation, including the numerous medical professionals on board who volunteered their services when asked."
Last year, United Airlines faced widepsread criticism after a video went viral showing a doctor being forcefully dragged from a flight from Chicago by law enforcement officers. Due to the use of excessive force to remove him from the jet, passenger David Dao suffered a concussion, a broken nose and two knocked-out teeth. He also reportedly required surgery for a sinus problem.
© Copyright IBTimes 2022. All rights reserved.
FOLLOW MORE IBT NEWS ON THE BELOW CHANNELS