United Sells $33 Hong Kong Flights, Reneges, Sparks Debate On Ethics And Legitimacy Of New DOT Rules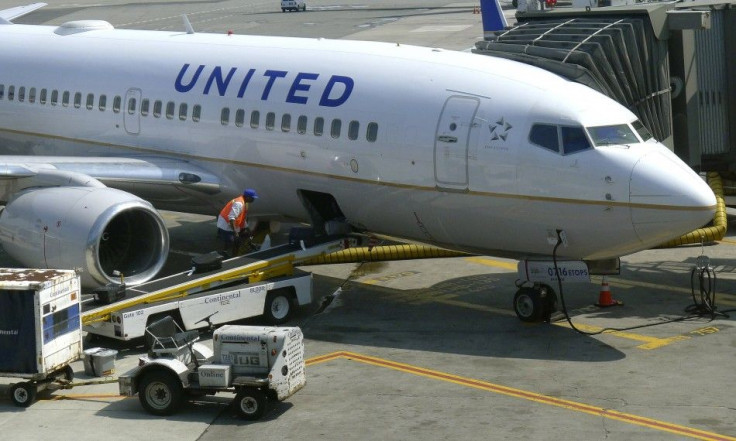 Fly any class to Hong Kong for just four frequent flier miles and $33 in taxes. That's the deal several United Airlines customers found online Sunday, but if it sounds too good to be true, it may just be.
The amazing deal was merely a computer glitch, United says, but it's also quickly turning into a question of ethics and, moreover, a test of the Department of Transportation's new passenger protection rules.
The DOT's sweeping reforms went into effect on Jan. 26 and, among other things, they mandate that airlines can no longer increase the price of a ticket after it's been sold, even when the fare is a 'mistake.'
This is particularly troubling for United. A business class seat for a flight on the airline to Hong Kong goes for roughly $8,500 or 120,000 frequent flier miles. A first class flight can cost upwards of $11,000 or 140,000 miles.
After the computer glitch Sunday, news spread on various blogs and online chat rooms, and hundreds of fliers -- or possibly thousands, United won't say the exact number -- booked trips to the Asian hub. However, immediately after they purchased the tickets, United claimed it wouldn't honor them. Those who were already traveling would be able to finish their flights, but the rest who purchased tickets for future dates would get a full, penalty-free refund and have all miles deducted back, United said.
Hi Everyone. Over the weekend, we discovered a united.com programming error that allowed customers to obtain Mileage Plus travel awards to and from Hong Kong for as little as four miles round-trip per person, substantially below published levels, which we disclose to customers, spokesperson Shannon Kelly posted on several popular online travel communities like FlyerTalk.com and MilePoint.com. We have since corrected the error and will be in contact with customers who have tickets issued at the incorrect award amounts. Customers will be given the choice to redeem at the correct mileage amount or re-deposit their award with all fees waived. We regret any inconvenience this has caused you, and appreciate your understanding.
But customers were not amused.
Why is it ok for United to make a mistake and fix it without any repercussions, but if we make one we have to make massive fees, one MilePoint.com user posted in response to Kelly's message.
Funny how UA can resolve something that works against them so quickly while I have issues (5 in total) that worked against me dating back to March which have yet to even receive a response, another user complained.
Several not-so-lucky buyers complained to the DOT, which is now investigating the incident, according to department spokesman Bill Mosley.
DOT is looking into a number of complaints received from passengers about United rescinding the frequent flyer tickets, Mosley said in an email. Our rule on post-purchase price increases applies to frequent flier tickets, particularly when they also entail cash payments.
Historically, United and Continental, which merged in 2010, have both honored mistakes made with respect to ticket pricing. United, for example, honored a $10,620 ticket to Auckland that it accidently sold for $1,062 in 2007. United spokesperson Robin Urbanski said at the time that it was the right thing to do.
Apparently, not anymore. And there is one loophole that could spell bad news for the customers who purchased the cheap tickets: The ticket searcher initially read a cost of 120,000 miles. Only when customers actually booked the flight did the four-mile figure appear. Furthermore, those who actually had the full 120,000 miles in their account had it deducted, while those with less had no miles deducted, according to United. All passengers paid appropriate taxes for the flight.
Those who make a living off of finding cheap airfares seem to side with United.
Even if I had somehow come across this offer, I would not expect United to honor it, said George Horbica, founder of Airfarewatchdog.com. It's obviously a mistake and I don't think it's fair to take advantage of what really boils down to human error. Some poor programmer probably is getting fired for a 'fat finger.'
Horbica said errors like this occur in other spheres.
A waiter makes an error on the bill in your favor, and what's the correct response? Take the money and run or bring it to her attention?
It boils down to an issue of ethics, he said.
It's like taking $1,000 out of your account and then the bank only deducts $4. Do you tell the bank? Would the bank let you keep the money? Of course you should, and of course they wouldn't.
© Copyright IBTimes 2023. All rights reserved.