University Of Michigan Denies 'Failing To Keep Students Safe From COVID' Following Viral Video
The University of Michigan has responded to accusations suggesting they have left students who have tested positive for COVID-19 destitute in on-campus apartments.
The statement comes after a student, Sam Burnstein, shared a video to TikTok that has since gone viral describing the conditions he has been living in after testing positive for the virus.
"We were given no food, no masks, no gloves, no microwave, no bedsheets, no soap, no cleaning supplies – nothing," he said.
Burnstein, who noted that the institution provided him with one roll of toilet paper, revealed that he and others have been surviving thanks to an on-campus organization that has shared their leftover food and cleaning supplies with the infected students.
According to ABC's WXYZ in Detroit, Burnstein simply wanted to make the university reconsider how they handle positive COVID-19 cases on campus. "The point here wasn't really to put shame on the university, but to just really call out, I think, an important oversight on their part," he said.
Burnstein also challenged Mark Schlissel, the president of the University of Michigan, to spend a night in the quarantine apartments to understand what students are being forced to deal with.
However, a spokesman for the university appeared to deny any wrongdoing and insisted that students have everything they need to be comfortable in the quarantine apartments, despite accusations it is "failing to keep student's safe from COVID."
"Students are not required to use the university's quarantine housing and some prefer to return to their permanent residences for quarantine. If students need transportation to quarantine housing, the university provides transportation through our Division of Public Safety & Security," the statement read.
"Students are able to bring with them what they need to be comfortable during their stay in quarantine. Each single-occupancy apartment includes a furnished bedroom, including sheets, blankets, and pillowcases. Each kitchen has a refrigerator and oven. Microwaves are being procured for each apartment."
The statement went on to reveal that students with a meal plan can have food delivered, and Student Life staff members are in daily contact with the students in quarantine.
The University of Michigan students have been encouraged to reach out to staff members in health services day or night about any concerns they may have and use the dashboard can track the number of COVID-19 cases on campus.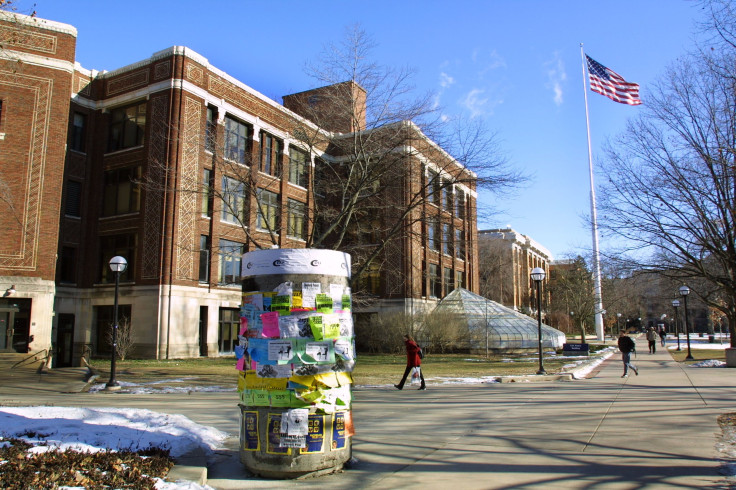 © Copyright IBTimes 2023. All rights reserved.