Urinary Tract Infection: Antibiotics More Effective Than Cranberries in Prevention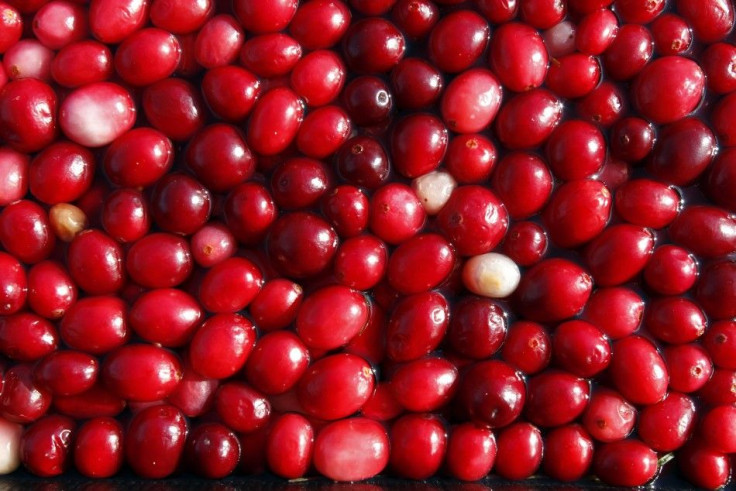 For years, physicians have told their patients and mothers have often told their daughters that drinking more cranberry juice is great for a woman's urinary tract. Although, a recent study found that antibiotics prove to be a better prevention method for urinary tract infections than cranberry capsules taken by women who suffered from recurring infections.
According to a recent study, women taking antibiotics had fewer UTIs, or Urinary Tract Infections, over the next year than those taking cranberry capsules, but they also built up resistance to the antibiotics - meaning that their bodies might not respond to the drugs if they needed them to treat another infection.
When it comes to antibiotics for UTIs, "there's a really important need here to look for alternatives and to reconsider both what we've done in terms of treatment and prophylaxis," said Betsy Foxman, an epidemiologist at the University of Michigan School of Public Health in Ann Arbor who didn't participate in the new research.
Cranberries have long been thought to help prevent UTIs through "anecdotal evidence," she told Reuters Health, but doctors aren't sure how they might work, and more rigorous studies have shown mixed results on their effectiveness.
Up to three in ten women suffer from recurring UTIs at some point in their lives, the authors of the new study write in Archives of Internal Medicine. The infections often come with a strong urge to urinate frequently as well as a burning sensation during urination.
While they usually go away on their own, UTIs are treated with antibiotics to ease the symptoms and to prevent rare complications. Sometimes, doctors also prescribe an antibiotic to women who have already had a few UTIs to prevent another one, because "the longer you can go without having one, the more likely it is that you'll never have another one," Foxman explained.
In the new study, researchers led by Dr. Marielle Beerepoot of Amsterdam's Academic Medical Center randomly assigned 221 premenopausal women with at least three UTIs in the past year to take the antibiotic trimethoprim-sulfamethoxazole (TMP-SMX) or cranberry capsules each day.
After one year, women taking the antibiotic had reported an average of close to two UTIs, compared to four in the cranberry group. On average, women got their first new infection eight months after starting the drug treatment versus four months into taking cranberry capsules.
"My concern is this: UTI is one of the most common bacterial infections," Foxman said. "When you give antibiotics even for a short duration on a large scale, you definitely push toward antibiotic resistance." The women in the study taking antibiotics, resistance levels did return to normal a few months after they stopped taking the drugs.
(Reuters)
© Copyright IBTimes 2023. All rights reserved.