US Adolescents Exposed To Night-Time Artificial Light, Sleep Lesser And Suffer From Mental Disorders
KEY POINTS
Disruptions in the internal body clock can alter sleep pattern
This can, in turn, impact both physical and mental health
Study: Indicated that adolescents exposed to outdoor ALAN suffered mental health issues
Outdoor artificial light at night (ALAN) is associated with mental disorders and sleep patterns among adolescents in the U.S., as per a new study.
Sleep experts usually recommend blocking indoor light for better sleep. The findings of this study published in JAMA psychiatry indicated that adolescents residing in areas with high levels of outdoor artificial light at night sleep lesser and are more likely to suffer from mood disorders compared to teens who live with low levels of these lights.
Although previous researches have focused on the impact of indoor artificial light on mental health, very few studies have looked at the implications of outdoor artificial light.
This is the first study to identify the long-term implications of environmental light exposure on mental health.
"Although environmental light exposure is only one factor in a more complex network of influences on sleep and behavior, it is likely to be an important target for prevention and interventions in adolescent health," CNN quoted the study's co-author Kathleen Merikangas, a senior investigator and chief of the Genetic Epidemiology Research Branch at the National Institute of Mental Health.
The Study:
The researchers used data from the National Comorbidity Survey-Adolescent Supplement, a cross-sectional survey of adolescents living in the U.S. from February 2001 to January 2004. More than 10,000 adolescents aged 13 to 18 took part in the survey.
They conducted an in-person structured diagnostic interview to measure the participants' habitual sleep patterns and details pertaining to their mental health including past year mood, anxiety, behavior, and substance use disorders.
Here's what they found:
Outdoor artificial light exposure at night was associated with indicators of social disadvantage
Higher levels of outdoor ALAN were associated with later weekend bedtime
Adolescents with the least exposure to outdoor artificial light in the night, slept the most during weeknights
Exposure to outdoor artificial light at night was also associated with bipolar disorder, specific phobias, and major depressive disorder
"These findings illustrate the importance of considering macro-level indicators of light exposure in addition to individual-level light measures that are increasingly used in mental health and sleep research. Further research is needed to evaluate the role of other contextual and individual-level risk factors in the association between ALAN and mental disorder," said the researchers in their paper published in JAMA psychiatry.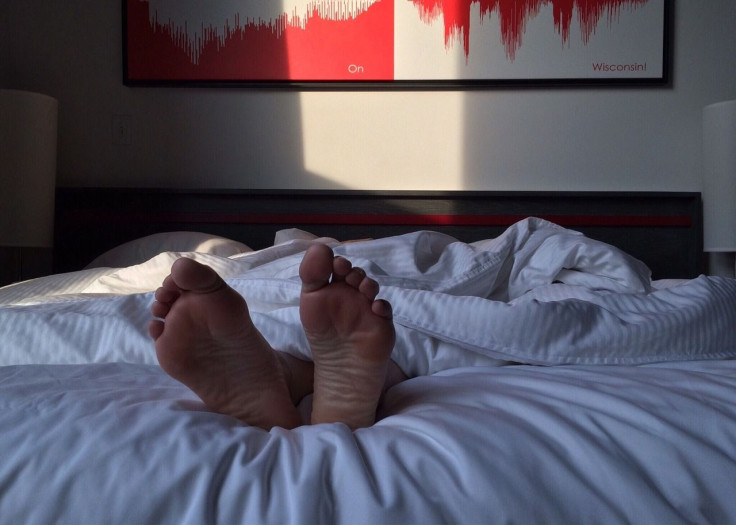 © Copyright IBTimes 2023. All rights reserved.