US Coasts Ready For Double-Whammy From Tropical Depression 22 And Hurricane Teddy
KEY POINTS
Tropical Depression 22 is forecast to reach hurricane-strength over the weekend as it moves towards the coast of Texas
Rainfall is forecast to blanket most of southeastern Texas and northeastern Mexico over the weekend as the front moves towards the coastline
Hurricane Teddy is out in the open Atlantic, but the National Hurricane Center warned of dangerous surf tides along the East Coast during the weekend
Tropical Depression 22 continued to strengthen Friday in the Gulf of Mexico as it began moving north toward the southeastern coast of Mexico. The National Hurricane Center was also tracking the movement of Hurricane Teddy in the open Atlantic Ocean as it moves north toward the northeastern U.S. and eastern Canada.
The latest tropical depression formed overnight in the Gulf of Mexico after it spent most of Thursday organizing off the eastern coast of Mexico. It was moving north-northeast at speeds of 6 mph with winds averaging around 35 mph.
The depression is expected to shift westward toward Corpus Christi, Texas, by Sunday, however, as general rainfall blankets most of southeastern Texas and northeastern Mexico.
"Tropical Depression Twenty-Two is expected to strengthen to a tropical storm, and possibly a hurricane, while moving slowly over the western Gulf of Mexico during the next few days," the NHC said.
"While it is too early to determine what areas could see direct wind, storm surge, and rainfall impacts from this system, interests throughout the western Gulf of Mexico should monitor the progress of this system and future updates to the forecast."
Hurricane Teddy is also forecast grow over the coming week as it continues to churn in the open Atlantic Ocean. As of Friday, it was moving northwest at 12 mph with winds averaging 130 mph. It is expected to cause swells along the U.S. East Coast as it moves northwest toward Maine and Nova Scotia.
"Large swells produced by Teddy are expected to affect portions of the Leoward Islands, the Greater Antilles, the Bahamas, Bermuda, and the southeastern United States during the next few days," the NHC said. "These swells could cause life-threatening surf and rip current conditions."
Teddy is forecast to maintain its strength through the weekend before it starts to weaken as it nears Maine and Nova Scotia by Tuesday.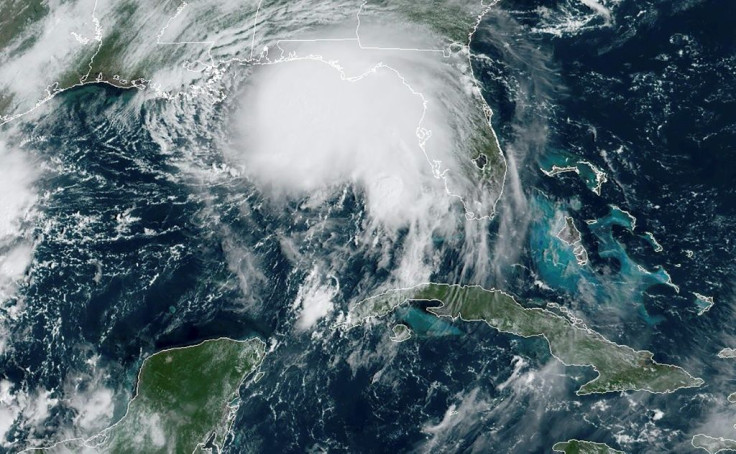 © Copyright IBTimes 2023. All rights reserved.