Extreme Weather 2020: Thousands Without Power As Hurricane Sally Lands In Alabama
KEY POINTS
Hurricane Sally maintained its slow speed as it began moving inland along the Alabama Gulf Coast
Widespread flooding has been reported between Louisiana and the Florida Panhandle from heavy overnight rain
Over 675,000 customers were without power along the Gulf Coast
Hurricane Sally began making landfall along the Alabama coast on Wednesday as a category 2 storm, slowly bringing with it dangerous winds and heavy rain to coat most of the Gulf Coast.
Gulf Shores, Alabama, was first community to be hit directly from Sally around 4:45 a.m. moving north-northeast at 3 mph with winds averaging 105 mph.
"Life-threatening storm surge is occurring along portions of the coastline from Alabama to the western Florida Panhandle, including Pensacola Bay and southern portions of Mobile Bay," the National Hurricane Center said.
"Hurricane conditions are expected this morning and then continue into this afternoon with portions of the Hurricane Warning area along the Mississippi and Alabama coastlines and the western Florida Panhandle."
Despite only making landfall Wednesday morning, the storm already has wreaked havoc along the Gulf Coast, partly thanks to how slow the storm was moving. Residents posted videos and images online of the damage Sally caused, with parts of the area already flooded from heavy rainfall Tuesday.
Over 262,000 customers in southwestern Alabama were without power as the storm pushed inward and any who have not evacuated were warned they would likely lose power as the storm moved inland. Widespread outages were also reported in southeastern Mississippi and the western Florida Panhandle. Mississippi reported 189,701 customers were without power and Florida reported 162,282 customers lost power.
Louisiana posted the lowest number of power outages between the four states with 60,910 customers losing power in the state's southwestern region.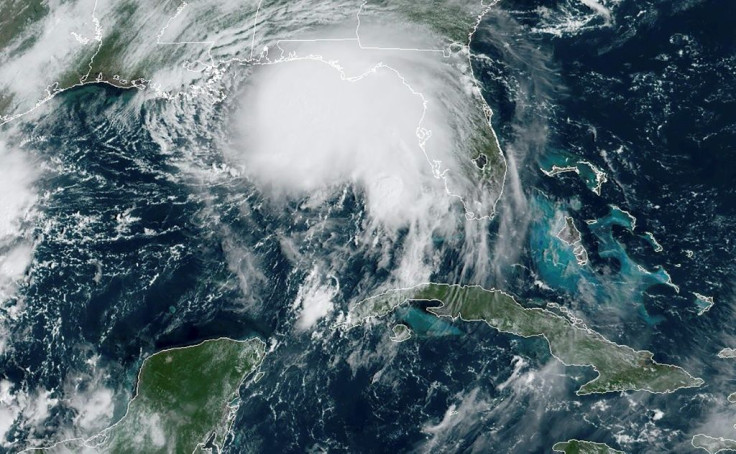 © Copyright IBTimes 2023. All rights reserved.