U.S. Election 2012: Republicans Gain on Obama, Barely Ahead of Palin, Poll Finds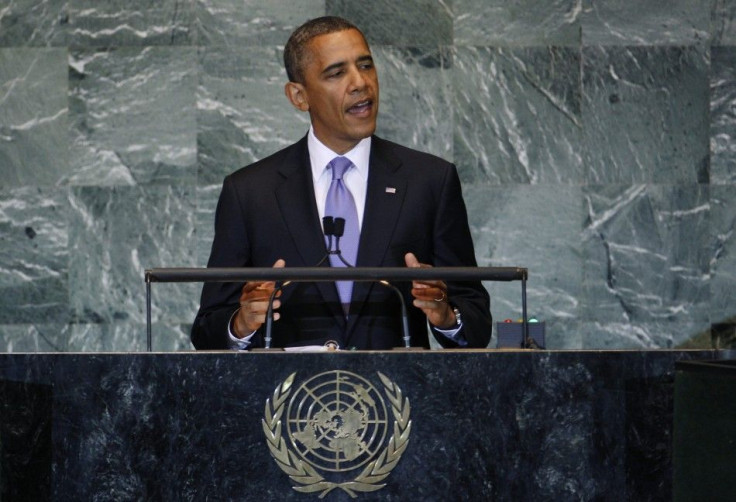 As the presidential race begins to heat up, President Barack Obama is finding that he has more company at the head of the pack.
A new McClatchy-Marist poll finds that Obama is not looking like the hands-down winner. A majority of voters believe he'll lose to any Republican, a solid majority indicating they'll definitely vote against him by a margin of 49 percent to 36 percent.
Republican challengers also seem to be gaining on him. Even in potential matchups where he has the upper hand, the gap appears to be tightening. By 52 percent to 38 percent, voters think he'll lose to the Republican nominee, whoever that may be. Even 31 percent of Democrats think the Republican nominee will win.
After trailing Obama by more than 20 percentage points in polls all year long, the new national survey found former Alaska Gov. Sarah Palin trailing Obama by just five points. The Fox News analyst garnered 44 percent in the poll, compared to Obama's 49 percent. The key reason for this seems to be that she now has the favor of independents, leading the president with those voters.
Although numbers like these typically spell doom for an incumbent's re-election prospects, the Republicans in Congress and eventually his GOP opponent could still provide Obama with running room, said Lee M. Miringoff, director of the Marist College Institute for Public Opinion. Overall, the gains among Republicans speak to Obama's decline among independents and how the middle is not his right now. This will require him to find ways to either win back the middle or energize his base in ways that hasn't happened so far.
Obama's approval rating has also fallen to just 30 percent, the lowest level of his presidency; his disapproval rating rose to 52 percent. This is the first time a majority of registered voters said they disapprove of Obama, CBS News reported.
The telephone poll was conducted Sept. 13-14 among 1,042 randomly selected adults, including 825 registered voters, and has a margin of error of plus or minus three percentage points.
© Copyright IBTimes 2023. All rights reserved.