US Had Some 'Very Painful' COVID Experiences, Wasn't Prepared, Fauci Says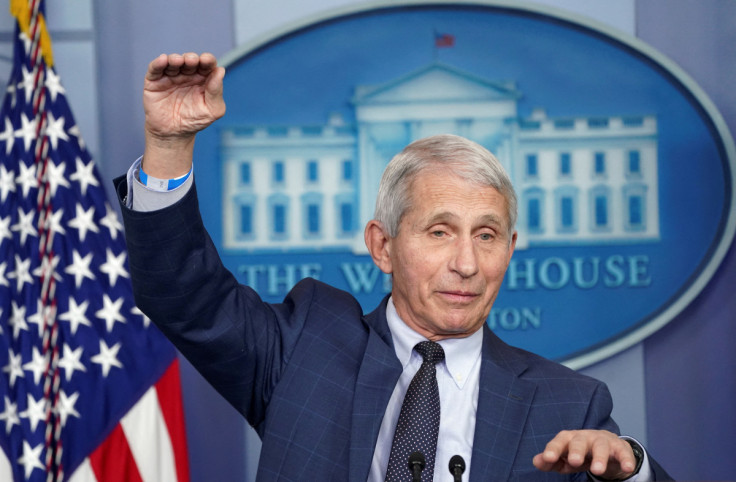 The nation's leading infectious disease expert Dr. Anthony Fauci reflected on the U.S. response to the COVID pandemic, suggesting that as the richest country in the world should have been more prepared to handle an outbreak.
As the COVID pandemic claimed more than 1 million lives over the course of 2.5 years and continues to raise concerns, Fauci told Yahoo Finance in an interview, "when you look at what happened to us as a country, we were as severely or more severely hit than many, many other countries."
Fauci referred to how the U.S. had the third-highest number of deaths per 100,000 people in the world, as indicated by Johns Hopkins University. Only Peru and Brazil had more deaths per 100,000 people than the U.S.
Fauci called these moments, among others, "very painful."
"There's a lot that we need to do to improve not only the preparedness but [also] the response. Hopefully, you do that by learning lessons from what you have experienced in the past," Fauci said.
Fauci will step down from his position as chief medical advisor to the White House and director of the National Institute of Allergy and Infectious Diseases in December.
He has emphatically pushed for Americans to get vaccinated and would have liked to have seen a more "unified response" to COVID vaccinations throughout the COVID outbreak.
"We as a rich country have the accessibility of as much vaccine as we need," Fauci told Yahoo Finance. "If you're dealing with the common enemy of a deadly virus that has already killed over one million people in this country, I would have hoped there would have been much more of a unified response directing all of our efforts against what I call the common enemy — the virus — as opposed to the divisiveness that we've unfortunately experienced in this country, which I believe has hindered the most effective response to this outbreak."
According to the Centers for Disease Control and Prevention, only 67.4% of Americans are fully vaccinated, with 48.5% of those individuals boostered.
Fauci maintains that COVID will not ever be eradicated.
"Could we actually eradicate SARS COV-2, the cause of COVID? I can tell you categorically, the answer to that is going to be no," he told USA Today earlier this month.
© Copyright IBTimes 2023. All rights reserved.