US Intercepts 3,000 Rifles, 600,000 Ammos From Iran Likely For Yemen Rebels
KEY POINTS
The weapons were seized in the Gulf of Oman on Jan. 15
The seizure is one of four significant illicit cargo interdictions since December
The U.S. also seized more than 2,000 Iranian assault rifles in the same area
The United States has intercepted 3,000 rifles, almost 600,000 rounds of ammunition and 23 advanced anti-tank guided missiles in transport from Iran to Yemen, the U.S. military reported.
In a report released Tuesday, the U.S. Central Command (CENTCOM) said that CENTCOM officials, along with international naval partners, intercepted the weapons in the Gulf of Oman during their regional maritime security operations.
"The seizure is one of four significant illicit cargo interdictions over the past two months that have prevented more than 5,000 weapons and 1.6 million rounds of ammunition from reaching Yemen," CENTCOM wrote.
The area where the illegal weapons were seized was historically used to traffic weapons from Iran to Yemen, the agency reported.
On Jan. 6, the U.S. also seized more than 2,000 Iranian assault rifles bound for Yemen in the same area.
"CENTCOM forces previously intercepted a fishing vessel Jan. 6 in the Gulf of Oman and discovered it smuggling more than 2,100 assault rifles along a maritime route from Iran to Yemen," the agency added.
CENTCOM also prevented 9,000 illegal weapons from reaching Yemen in 2021.
According to a CNN report, Iran has been supporting the Houthis, a rebel group fighting against a Saudi-led coalition aided by the U.S. in Yemen since 2015.
The civil war reportedly displaced more than four million people and gave rise to cholera outbreaks, medicine shortages, and threats of famine.
While Iran has been the Houthis' biggest backer, the U.S. and other Western forces, such as France, Germany, and the United Kingdom, have backed the Saudi-led coalition.
The countries' interests include the security of Saudi borders, free passage in the Bab al-Mandeb strait — the choke point between the Arabian and Red Seas and a vital artery for the global transport of oil, and a government in Sanaa, Yemen that will cooperate with U.S. counterterrorism programs, the Council on Foreign Relations reported last year.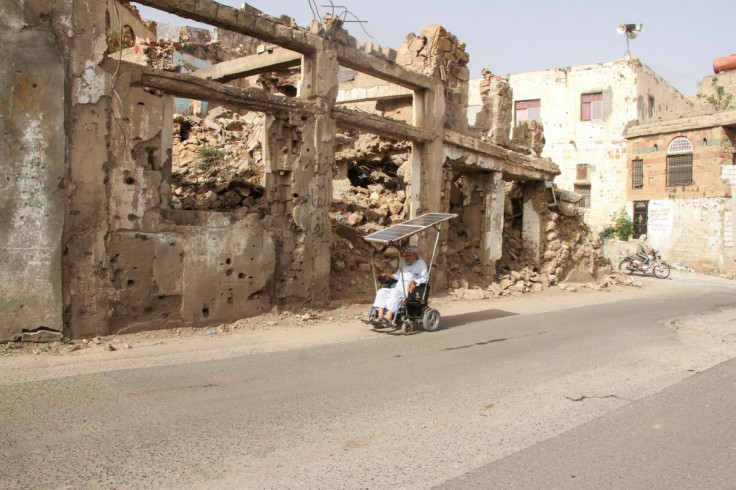 © Copyright IBTimes 2023. All rights reserved.