US Open Men's Final 2015: Start Time, TV Channel, Live Stream Info For Roger Federer vs. Novak Djokovic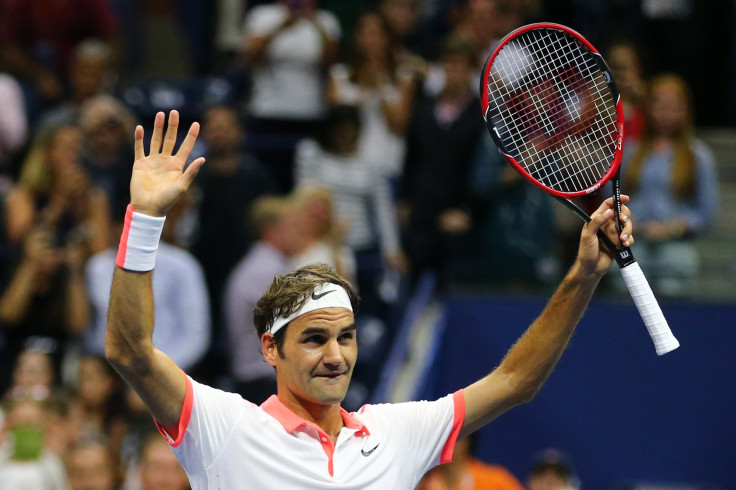 For the third time, the greatest player of all time will get a shot at enhancing his legacy with an 18th Grand Slam title. And for the third time, it will be the current best in the world who will be standing in his path. Roger Federer and Novak Djokovic will meet in Sunday's U.S. Open final, the second straight Major in which the world's top two will go head-to-head for the trophy.
A year ago, both were on the wrong ends of stunning upsets in the semifinals at Flushing Meadows. But this time around, mere hours after the top two women's seeds were sent crashing out, Djokovic and Federer emphatically delivered on the final matchup many have long anticipated.
Djokovic came first, dismantling the defending champion and the player who beat Federer in the semifinals 12 months ago, Marin Cilic, in an hour and 25 minutes for the loss of just three games. The world No. 1 charitably pointed out afterward that his opponent had been carrying an ankle injury, but Djokovic was still faultless in his own performance. While he had dropped a set against Feliciano Lopez and Roberto Bautista Agut in his previous matches, this was an ominously impressive performance to take into the final.
For the Serbian, it means he becomes the first male player since Federer in 2009, and just the third in the Open era, to reach the finals of all four Grand Slams in a single year. Victory on Sunday would give him his third Major of 2015, putting him into double digits for a career that remains very much in its peak. It would also mean closing in further on Federer's record haul. But Djokovic is certainly not writing off the 34-year-old Swiss' chances.
"If I have to play Roger, obviously we all know how consistent he is and how good he is in the latter stages of a Grand Slams and any other big tournament," he said after his semifinal win. "He's always going to perform on a high level. He always makes you play your best. I know that he's also lately being very aggressive coming to the net, mixing up, and trying to shorten out the points. I think also he improved his speed. His defensive game is better than it was. Maybe healthier."
At an age where most players are winding down or have long since packed away their racket for the last time, Federer is not only still going strong at the sharp end of the sport, but has evolved his game to give himself a chance of again becoming the best. And his renewed aggression was on full display as he followed Djokovic in breezing through his semifinal. Compatriot Stan Wawrinka had come out on top when the pair last met in this year's French Open, but this time Federer swarmed all over the two-time Grand Slam winner. Almost matching Djokovic, Federer needed just an hour and 31 minutes to get through.
The crushing victory only continued Federer's smooth progress through the draw. He has yet to drop a set in the tournament and only came close to doing so against John Isner in the fourth round. Indeed, Federer has won the last 28 sets he has played. Included in that run was a victory over Djokovic in the final of the Masters Series event in Cincinnati. And, while Federer came out on the losing end of the last two Wimbledon finals, he goes into their latest meeting again leading the overall series 21-20. It is a rivalry that Federer relishes.
"With Novak it's been more straightforward, my opinion," he said when comparing his duels to those with Rafael Nadal and others. "That's what I like about the rivalry. I think we both can -- I don't know how it is for him, but I feel like he doesn't need to adjust his game as much, either. I think it's just a straight shootout, and I think that's the cool thing about our rivalry. It's very athletic. We both can handle whatever we present to one another, and I think our matches, it's very even."
Start time: 4 p.m. EDT
TV channel: ESPN
Live stream: ESPN3, Watch ESPN
© Copyright IBTimes 2022. All rights reserved.
FOLLOW MORE IBT NEWS ON THE BELOW CHANNELS