US Lawmaker Emphasizes Potential Of Stablecoins As PayPal Launches PYUSD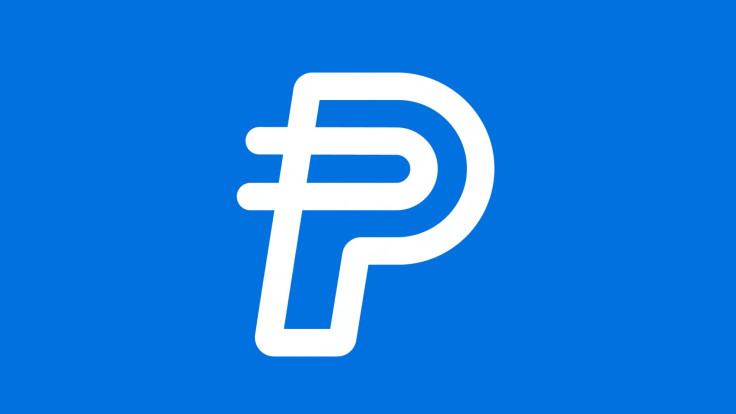 KEY POINTS
PayPal USD was created by stablecoin issuer Paxos Trust
PYUSD is a U.S. dollar-pegged stablecoin fully backed by U.S. dollar deposits, short-term Treasuries and cash equivalents
It is built on Ethereum, "designed for digital payments and Web3" and costs $1.00 per PayPal USD
United States Representative Patrick McHenry, the chairman of the House Financial Services Committee, has emphasized the potential of stablecoins as a cornerstone of the 21st-century payments system. This assertion came in response to the launch of PayPal's U.S. dollar-backed stablecoin, PYUSD.
In an official statement released on Monday, McHenry stated, "This announcement is a clear signal that stablecoins—if issued under a clear regulatory framework—hold promise as a pillar of our 21st-century payments system."
McHenry highlighted that the realization of stablecoins' full potential is contingent upon the presence of "clear regulations and robust consumer protections." He underlined the significance of enacting legislation that comprehensively addresses digital asset regulation, with a particular focus on stablecoins.
Developed to facilitate the use of stablecoins for payments, the PayPal USD (PYUSD) was created by Paxos Trust, a New York-based financial institution and technology company specializing in blockchain. Paxos is the same team behind Binance USD (BUSD).
PYUSD is a stablecoin pegged to the U.S. dollar and fully backed by U.S. dollar deposits, short-term Treasuries, and cash equivalents. It is built on the Ethereum platform, designed for digital payments and Web3 applications, and is valued at $1.00 per unit.
This recent development underscores PayPal's efforts to solidify its presence in the rapidly expanding digital payment industry. This strategic move follows a decline of over 35% in PayPal's shares over the past year.
"The shift toward digital currencies requires a stable instrument that is both digitally native and easily connected to fiat currency like the U.S. dollar," PayPal CEO and president Dan Schulman said.
"Our commitment to responsible innovation and compliance, and our track record delivering new experiences to our customers, provides the foundation necessary to contribute to the growth of digital payments through PayPal USD," the executive added.
The payments giant anticipates that its stablecoin will gain positive reception in the Web 3 and crypto industry first by serving as a token for in-game transactions or for trading digital currencies, but forecasts that, over time, PYUSD will expand to small-scale payments and remittances.
PayPal said Paxos will release a monthly Reserve Report for the PYUSD, detailing the instruments that consist of the stablecoin's reserves starting next month.
Aside from this, the stablecoin issuer will also share attestation of the PayPal USD reserve assets by an independent accounting firm in accordance with the standards established by the American Institute of Certified Public Accountants (AICPA).
Moreover, PayPal shared that it is also working on "increasing consumer and merchant comprehension of cryptocurrencies, stablecoins and central bank digital currencies (CBDCs) while working closely with regulators as the industry evolves."
PayPal "offers customers the ability to buy, hold, sell and transfer select cryptocurrencies, and provides educational content to help accountholders understand the risks and possibilities surrounding the technology," the company said in its press release.
"PayPal USD (PYUSD), a U.S. dollar stablecoin issued in collaboration with Paxos Trust Co., is a significant development in the digital finance landscape," Jeff Mei, chief operations officer of the British Virgin Island-based digital exchange platform BTSE, said in a note to International Business Times.
"PayPal is clearly a big name with an established presence in the fintech space. Signifying the growing convergence between traditional financial systems and the world of crypto, this news is definitely bullish for the crypto market," the executive added.
"Yet whether US regulators will welcome this news with open arms or will scrutinize the move remains to be seen. PayPal at least seems to be banking on greater clarity relating to stablecoins going forward, especially as a related bill advances through the U.S. legislative system," Mei, who leads the global expansion and strategic operations of BTSE, added.
"If the regulators do welcome this with open arms, we might see more U.S. fintech and payment companies proactively exploring digital currencies, and may even make a concerted shift toward new launches," the crypto executive noted before adding, "While the wider adoption of crypto among TradFi companies may intensify competition with crypto natives such as the issuers of USDC, it could also simply help to instill confidence in the concept of stablecoins, especially following the setback with the collapse of Terra/Luna."
Mei also told IBT, "Regardless of how it plays out, it's definitely exciting to see how initiatives like PYUSD will shape the future of the crypto finance industry and expand its reach to more users worldwide."
Rumors about PayPal officially joining the cryptocurrency industry via the creation of its own stablecoin have been rife from late 2022 until early 2023.
In February of this year, PayPal reportedly paused its stablecoin project after financial regulators tightened scrutiny on cryptocurrencies and the New York State Department of Financial Services started investigating the company's key project partner, Paxos Trust.
The online payments giant was initially planning to launch its stablecoin project "in the coming weeks," according to Bloomberg, citing a person with knowledge on the matter but claimed that PayPal will instead delay the project's debut to better understand the changing regulations of stablecoins.
© Copyright IBTimes 2023. All rights reserved.