'This Is Us' Star Chrissy Metz On Body Shamers: 'Wear What You Want'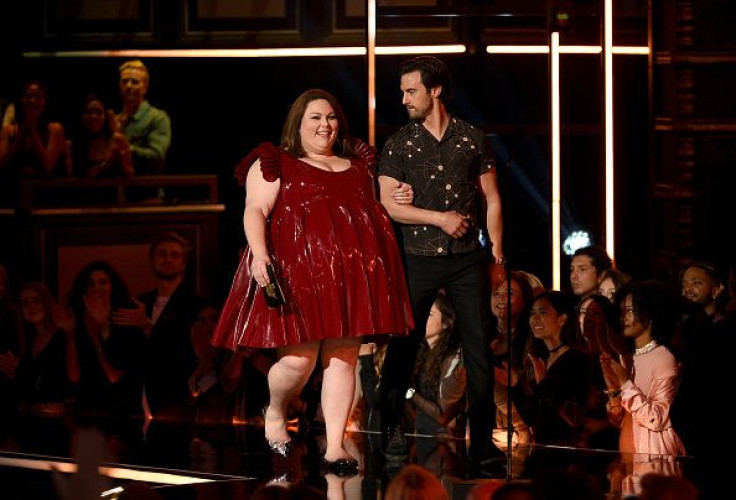 Chrissy Metz may not have a supermodel figure, but the "This Is Us" star is definitely proud of her body. She recently encouraged all women to wear whatever they want no matter what their size is.
On Thursday, Metz took to Instagram to express her gratitude to those who supported her and had good things to say about the ensemble she wore when she attended the MTV Movies and TV Awards 2017 last week. But she also made a subtle dig at the people who had not-so-good remarks about her look. "Remember that time folks got rowdy because I wore a dress?" she wrote.
She added that everyone should feel free to dress however they want regardless of whatever other people think. "The outpouring of love and support from all of you lovely people has not gone unnoticed. I hope that in some small way an unconventional body wearing an unconventional material opened up discussion, hearts and minds. I truly had no idea it would make anyone feel uncomfortable, I just wanted to try something different. All I'm saying, is do YOU, Boo! Wear what you want, love you love and treat people the way you want to be treated," Metz continued in her lengthy post.
READ: Amy Schumer fires back at her body shamers
Metz was joined by her TV dad Milo Ventimiglia onstage when she presented the best duo award. The two star in "This Is Us," where Metz plays the role of Kate. Her character is a plus-size woman who struggles with body image issues. She is desperate to improve her body image and has been exerting effort to shed the extra pounds by joining a weight-loss group, considering getting gastric bypass surgery and checking into a fat farm.
However, in real-life, Metz is an advocate of body positivity, CNN reported. She revealed that she doesn't judge people based on their weight as she sees more than one's size. She also explained that she is not really conscious about her body. In fact, she does not even know her own weight. "I don't worry about numbers," Metz told Marie Claire. "It just messes with my mind."
According to Metz, fat is like a cuss word now. However, during her childhood, she equated food with love. Among her favorite foods are the grilled cheese sandwiches that her grandma would make for her when she came home from school. But she later realized that this was her enemy, too. "I can't tell you how many times I've tried [to lose weight]," Metz shared.
However, she remains positive about her size and is actually grateful to have the figure she does at the moment. "But if I had [lost weight], I would never have gotten this role," she explained.
Metz has landed a number of small roles on different TV shows. She only averaged one audition a year, and whenever she walked into the room, she's occasionally the biggest person there. Among the roles she played were named Chunk and Heavy Girl on the sitcom, "My Name Is Earl" and "The Onion Movie," respectively. She also starred in Ryan Murphy's "American Horror Story: Freak Show" in 2014. She revealed that three of her friends texted her about the role when she got it. She was later surprised during filming when she was forced to put on a prosthetic fat suit.
However, she was still sad about the progress of her career because she couldn't book a steady role. She didn't blame the industry because she understands that there are only a few roles for plus-size girls until "This Is Us" was produced. "This is so you," an agent apparently told Metz about Kate's character.
Speaking of Kate, Metz loved the character, went to the audition and eventually bagged the role. "I honestly don't know if I would have continued acting if I didn't get it. I would have been absolutely devastated," Metz explained.
Do you support Metz's stand against body shaming? Drop a comment below.
© Copyright IBTimes 2023. All rights reserved.