US stocks decline in early trade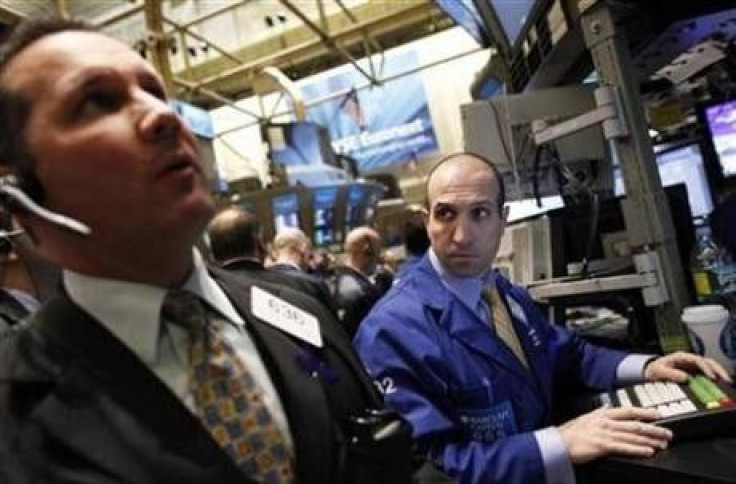 US stocks declined in early trade on Monday as surprise interest rate hike in China over the holiday weekend weighed on markets.
The S&P 500 Index declined 3.75 points, or 0.30 percent, to trade at 1,253.02 at 9:50 a.m. EDT. The Dow Jones Industrial Average declined 40.79 points, or 0.35 percent, to trade at 11,532.70. The Nasdaq Composite Index fell 0.66 percent.
China's central bank raised one-year lending and deposit interest rates for the second time in 2010 on Saturday. China has been on a drive to contain inflation for the past year, as consumer prices are spurred higher by increasing food and fuel costs. Inflation touched a 28-year high at 5.1 percent in November, as food prices rose 11.7 percent during the month.
The People's Bank of China (PBOC) raised benchmark interest rates by 25 basis points, leading the one-year interest rate to touch 5.81 percent and the one-year deposit rate to 2.75 percent.
Trading volume is expected to be significantly low as market participants return from the holiday period, while severe winter weather in the Northeast U.S disrupted air and rail travel.
On the corporate front, Cal-Maine Foods Inc. declined 3.14 percent as its second quarter net income fell 5.6 percent. Its second quarter net income declined to $15.2 million or $0.63 per share from $16.1 million or $0.67 per share a year ago.
Shares of Amkor Technology declined 1.08 percent after the company said it will redeem all $100 million of its 6.25 percent convertible subordinated notes from Chairman James Kim and his family.
US stocks ended flat on Thursday prior to the Christmas holiday after a slew of economic data made little impression on investors.
The euro advanced 0.19 percent to 1.3147 against the dollar and the yen gained 0.08 percent against the greenback.
Crude oil futures declined 0.58 percent to $90.98/barrel and gold futures advanced 0.21 percent.
European stock markets are currently trading lower with DAX30 down by 103.6 points and CAC 40 down by 57.12 points.
© Copyright IBTimes 2023. All rights reserved.