US stocks decline in early trade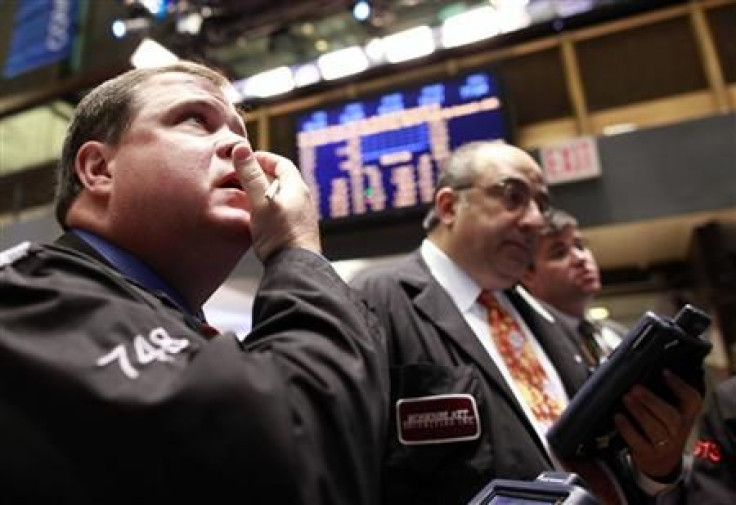 US stocks declined in early trade on Friday after official data showed that Consumer Price Index (CPI) rose in line with expectations in April.
The S&P 500 Index declined 4.16 points, or 0.28 percent, to trade at 1,344.81 at 10:10 a.m. EDT. The Dow Jones Industrial Average declined 41.33 points, or 0.33 percent, to trade at 12,654.59. The Nasdaq Composite Index fell 0.51 percent.
The overall consumer price inflation in the U.S. rose 0.4 percent in April on a seasonally adjusted basis, mainly driven by increases in food and energy prices. The core consumer prices, which exclude food and energy, rose 0.2 percent in April after increasing 0.1 percent in the previous month.
On the corporate front, Nvidia Corp. (NASDAQ:NVDA) shares plunged 7.32 percent. The company reported first quarter net income of $135.2 million or $0.22 per share compared to $137.6 million or $0.23 per share in the same quarter last year.
Yahoo! Inc. (NASDAQ:YHOO) shares declined 5.46 percent. The company said the Alibaba Group, in which it has a 43 percent stake, has transferred its online-payments unit Alipay to a company controlled by the Group's CEO Jack Ma - depriving Yahoo of a valuable asset even as it grapples with intense competition in the search business and looks for newer revenue streams.
Eastman Kodak Co. (NYSE:EK) shares gained 5.61 percent to $3.01in early trade after a U.S. International Trade Commission judge rules that the company's digital camera technology does not violate Apple patents.
The euro declined 0.01 percent to 1.4245 against the dollar and the yen gained 0.41 percent against the greenback.
Crude oil futures advanced 0.07 percent to $99.04/barrel and gold futures declined 0.19 percent.
European stock markets are currently trading mixed with FTSE 100 up by 9.39 points, DAX30 down by 28.30 points and CAC 40 down by 3.27 points.
© Copyright IBTimes 2023. All rights reserved.
FOLLOW MORE IBT NEWS ON THE BELOW CHANNELS