USA World Cup: Belgian Waffle Controversy Heats Up As Knockout Match Draws Near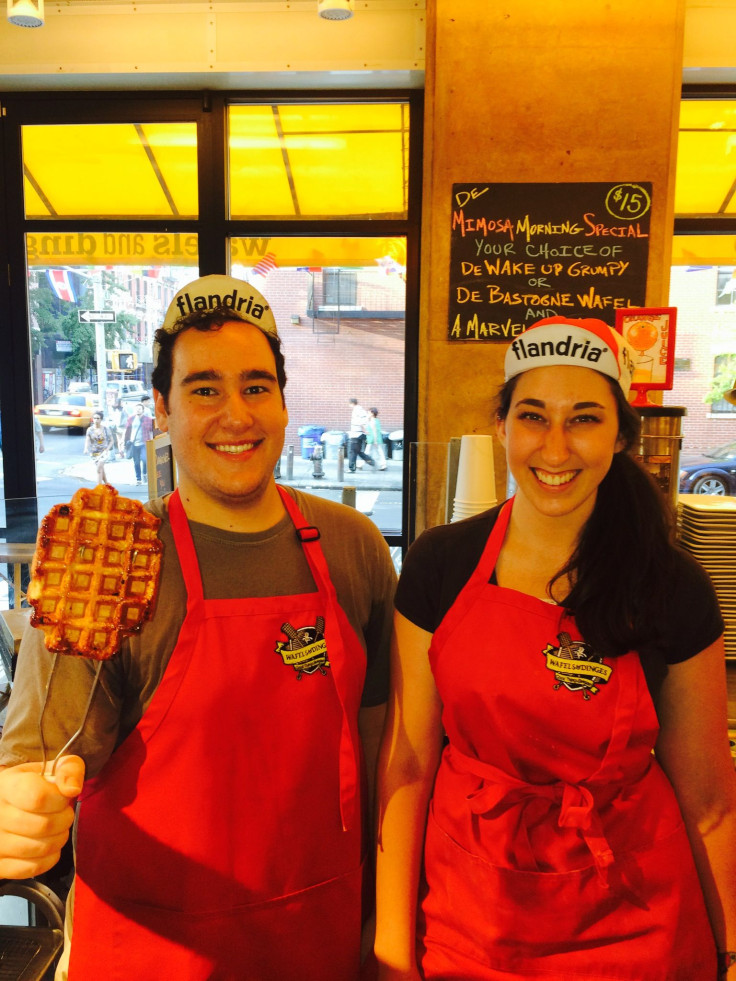 As Team USA gets ready for Tuesday's showdown against Belgium in the 2014 World Cup's knockout round, nationalistic pride is hitting new highs.
American and Belgian fans alike plan to paint their faces, don their homeland's jersey, and drink Budweiser and Chimay, respectively. It's probably fair to concede that the war over who makes the best beer was won by the Belgians centuries ago, but the battle over waffles rages on -- even if most Belgians wouldn't agree.
The predecessors of the modern waffle probably were invented in the Mediterranean region as many as 8,000 years ago during the Neolithic Age, according to a comprehensive history of the food compiled by the website nibble.com. But they were little more than stone-cooked hotcakes, and the waffle as we know it was refined over the years by the Belgians, to the point that it is the country's best-known culinary export.
On Monday, the Waffle House restaurant chain -- ubiquitous in the American South -- encouraged Americans to boycott Belgian waffles in solidarity with Team USA.
Waffle House appears to have launched the attack on Belgium's national food via a tweet last Thursday from its official Twitter account:
That first shot -- sent shortly after the United States officially advanced to the World Cup's knockout round -- was then followed by a second, more direct message Monday morning:
From there, the story went viral, and TMZ quoted a Waffle House representative as saying: "We support a boycott on Belgian Waffles ... We support America. We don't support Belgian Waffles."
But what exactly is the difference between an American-style waffle and a Belgian wafel? International Business Times dropped by the Belgian shop Wafels & Dinges in Manhattan's Alphabet City (or far East Village) neighborhood to find out.
Open since 2007, the company was started by IBM worker Thomas DeGeest, a Belgian who quit his job to sell wafels from a truck in New York City after hearing reports that waffles being sold as "Belgian" in the States were too "soggy." The business took off, winning numerous awards and expanding to include multiple trucks as well as the Alphabet City storefront.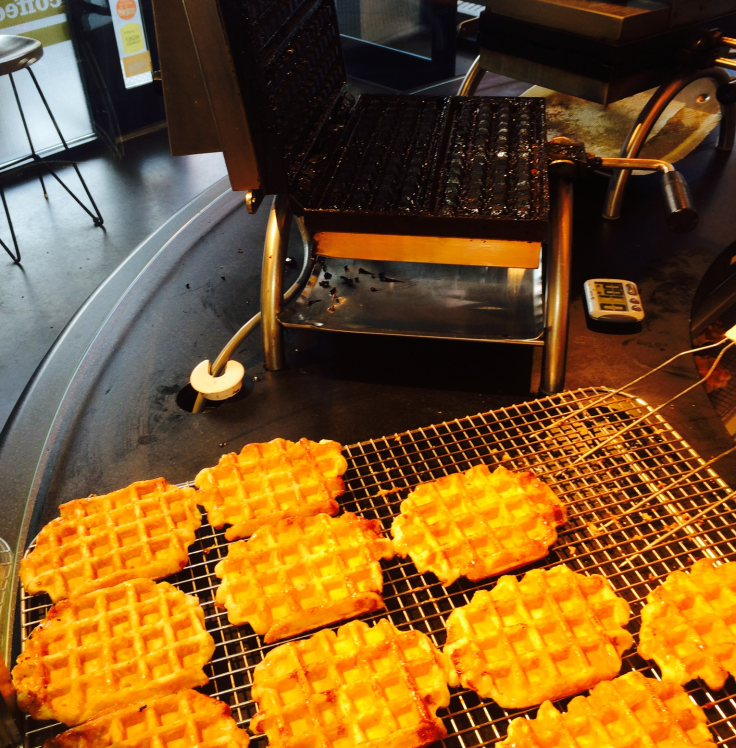 Cole Dybec, a young "wafeleur" (or wafel-slinger), was working the counter at the store Monday evening. There are important differences between the foods, he said.
First of all, there are "Belgian waffles" as we are used to them in America, and there are Belgian wafels, which are two entirely different things, he explained.
"In America we use pancake batter in a waffle iron. The difference is our main wafel is made with a bready, sweet dough like they do in Belgium," Dybec said.
"Anything that's not an Eggo waffle is what they call Belgian here in America, but it's not the real Belgian style like we have here [at Wafels and Dinges]. In Belgium, they're not going to use the same batter they would use to make something like a pancake to make wafels."
And forget your stereotypical diner-style Belgian waffle, piled high with whipped cream, syrup, fruit and even ice cream. Belgians eat their wafels plain, though Wafels & Dinges does bend the rules and offer toppings in order to satisfy sweet-toothed American tastes.
"Here, waffles are considered mainly a breakfast item, while in Belgium it's a dessert or a street food. I'm not an expert on this part, but I don't they would ever eat wafels for breakfast in Belgium," Dybec said.
"We have all our toppings and things, but that's such an American thing. In Belgium the most you might have is some strawberries ... Even the powdered sugar -- most Belgians would say, 'no, you just want the waffle flavor.'"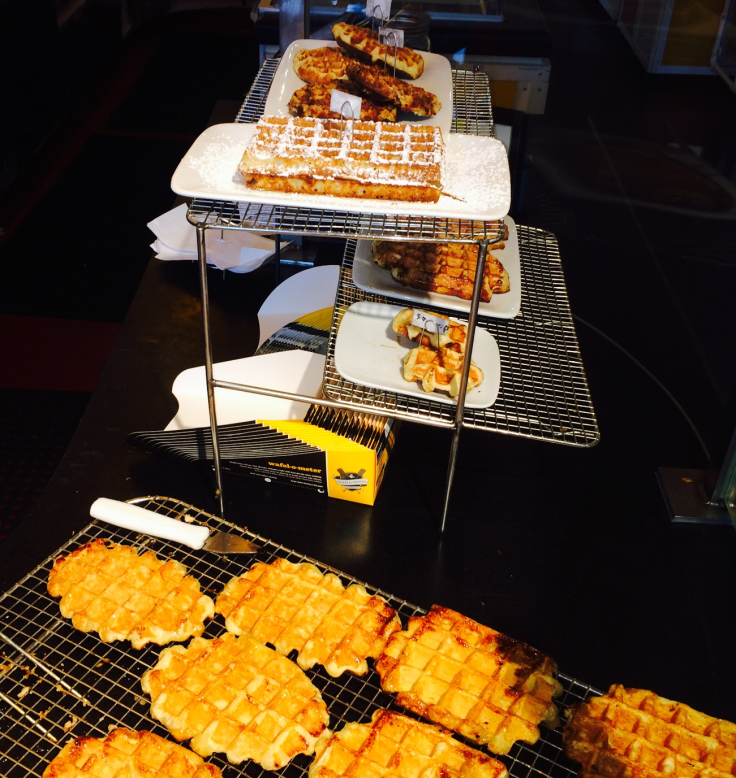 There are more than just loose cultural rules that define the dueling waffle/wafel culture. The sports website SB Nation put together a checklist for people looking to ensure they don't mistakenly eat a Belgian waffle.
And don't try to tell us it doesn't matter which kind you eat on Tuesday: Take one for the team!
© Copyright IBTimes 2022. All rights reserved.
FOLLOW MORE IBT NEWS ON THE BELOW CHANNELS